Sony's New Sky HDR App Replaces the Graduated ND Filter for Landscapes
Sony just launched a new PlayMemories app called Sky HDR. It's designed to replace the graduated neutral density filters in Sony photographers' camera bags by making it easy to capture correct exposures for a bright sky in the background and a darker landscape in the foreground, all in one shot.

The app has a few "themes" you can choose: Blue Sky ("expresses the blue sky impressively"), Sunset ("expresses the redness of dusk scenes impressively"), and Graduated ND ("Shoots image with only different exposures"). There are also two Custom slots for saving your desired effects.
Using the app involves using guidelines to specify where the horizon line is, and then using the exposure adjustment tool to choose the exposure you'd like for the ground and for the sky. When everything is set up, simply press the shutter, and voila! A Sky HDR is made. You can also do adjustments after the exposure to add finishing touches.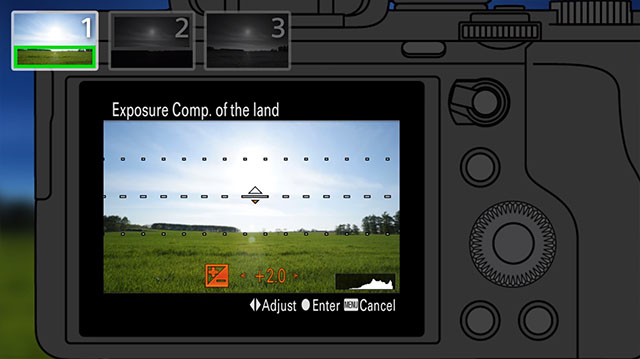 There's quite a bit of power at your fingertips: you can position your lines in whatever place and angle you'd like. You can also independently adjust the white balance, shutter, and aperture for the two portions of the frame. The camera takes two separate photos and merges them for you, so the feature works for RAW photos as well.
Here's a short video showing how the app works:
Here are some example results from the app: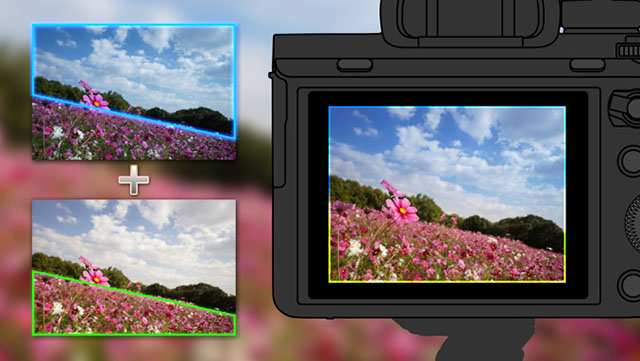 You can purchase Sky HDR for $10 over in the Sony PlayMemories store — if you have a newer Sony camera, it'll probably be compatible.