This Photographer Does Photo Shoots on a 350ft Cliff
Photographer Jay Philbrick takes his subjects where most photographers wouldn't dare to go themselves: onto the face of a cliff, 350 feet above the ground.

You see, Philbrick started his career as a professional mountain guide before picking up a camera and starting a photography business. His passion for the great outdoors and for hanging off rock faces can be seen in his amazing portraiture.
Philbrick takes his clients to Echo Lake State Park in New Hampshire, where the 700-foot Cathedral Ledge looms over the lake. With climbing gear, he carefully lowers his subjects onto a small outcropping on the face of the cliff, about 350 feet up.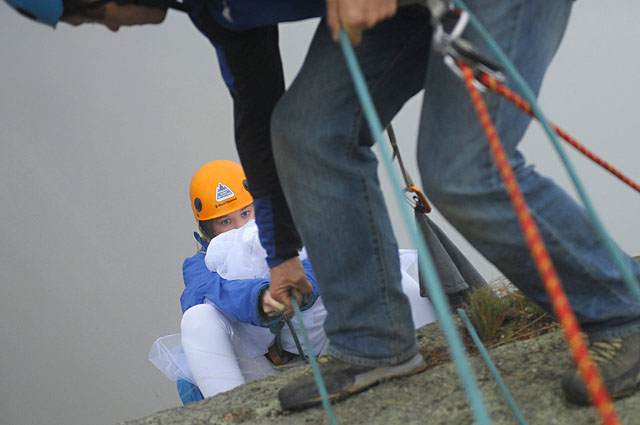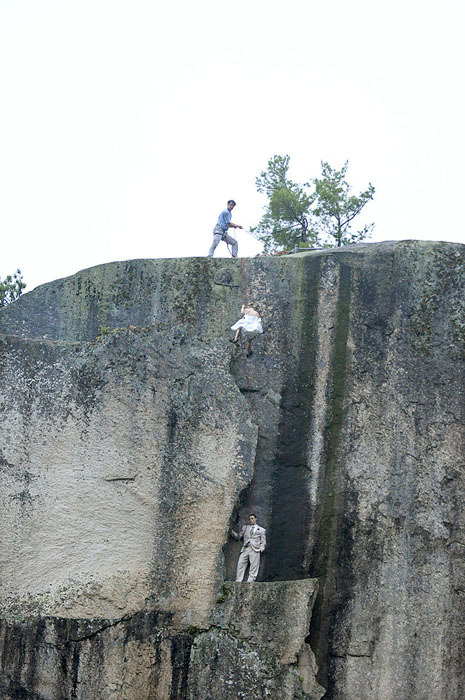 He then photographs his subjects in formal attire as a dramatic sunrise glows in the background.
The subjects may look like they're teetering on the edge of certain death in the photos, but they're actually safely secured to the cliff with ropes that are hidden behind them. The results are incredible: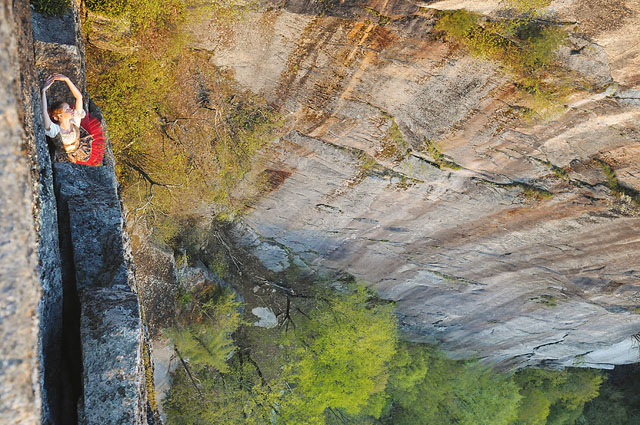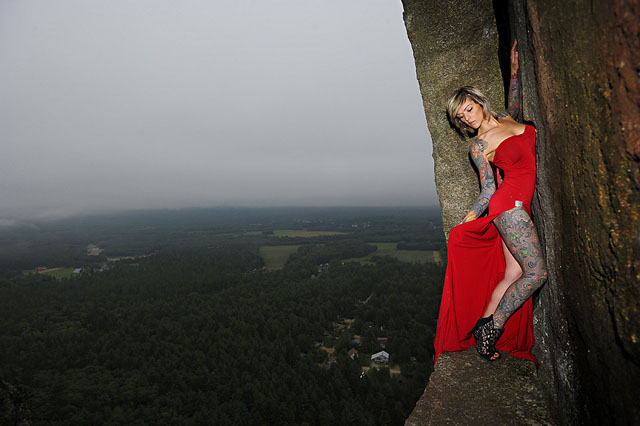 You can find more of Philbrick's photography over on his website.
---
Image credits: Photographs by Jay and Vicki Philbrick and used with permission