Capture One Pro 9 Brings Better Photo Management and Editing Features
Phase One today announced Capture One Pro 9, the latest version of its popular RAW converter and image editing software. The update includes both improvements to existing features as well as a number of new features for managing and editing images.

For asset management, there's a new Keyword tool and Keyword Library tool. The Keyword tool lets you easily add and remove keywords from images and groups of images, while Keyword Library allows you to manage entire lists of keywords in a catalog, as well as import them from other sources.
The Exposure tool has been revamped. While the user interface may look pretty much the same, there are "under the hood" changes that improve image editing. One example is the Contrast slider: it now preserves hue, saturation, and lightness in a photo in a much more controlled way.
When doing local adjustments, mask creation has been redesigned. There's new flow control and airbrush options, allowing you to more easily create complex masks.
The Color Editor interface has been simplified, making it easier to make local adjustment masks for editing particular sections of images based on color.
Luma curves is a new feature in the Curve tool palette, which lets you make contrast changes to luminance only, preserving the hue and saturation of the image.
Phase One also completely revamped the rescaling engine for changing image sizes, helping to preserve the quality and sharpness of photos, even if you output smaller sizes.
If you tether with Capture One, there's a new battery status icon that lets you stay aware of how much juice you have left.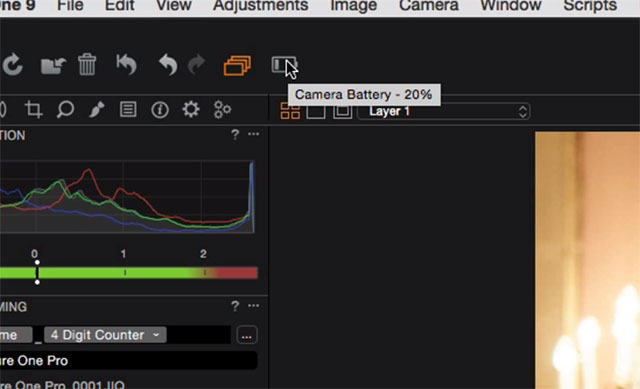 Finally, another big improvement is with how Capture One handles DNG files. The program now treats and displays photos that have been converted to DNG as if they are original RAW files from the cameras, providing better colors and results.
Here's a short video introduction to version 9 and its new features:
Capture One Pro 9 is now available for $299 through the Phase One website. If you already have version 7 or 8 of the software, you can upgrade for $99. There's also a subscription plan that gives you access to the program for $15 per month.