Clever Half-and-Half Photos by a Couple on Opposite Sides of the World
Seok Li and Danbi Shin are an couple who create art together as Shinliart. A while back, their relationship turned into a long-distance one: Shin is currently living in New York City and Li lives in Seoul, South Korea.
They may be on opposite sides of the world, but they haven't let distance get in the way of their creativity. The couple's collaborative Instagram account features half-and-half split-screen photos that blend their two worlds in beautiful ways.

Li and Shin have been shooting similar scenes and objects in their respective cities, and then splicing them together to create interesting mashups that show the similarities and differences of live in the USA and in Korea.
The name of the project is "Half & Half."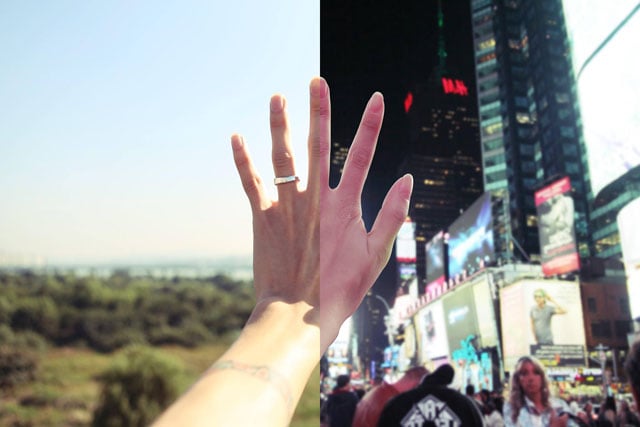 The couple says they collaborate in real time on the project, communicating over the phone and capturing the photos simultaneously, despite the 14-hour time difference.
You can follow along with this project by following their Instagram account, @shinliart.
(via @shinliart via Photoblog.hk)
---
Image credits: Photographs by Seok Li and Danbi Shin and used with permission