When I Grow Up: Cinematic Portraits of Fifth Graders in Their Future Careers
After publishing a viral series of cinematic portraits of first responders in 2013, photographer Brandon Cawood is back again with another creative portrait project for a good cause.
For "When I Grow Up," Cawood created cinematic portraits of 5th grade students acting out their future careers.

The project started with a simple class project that asked the students to research the careers of their choice. For extra credit, they could interview a local professional in the same career. A couple of the students wanted to become professional photographers, so they approached Cawood for an interview. Cawood was then asked to speak to the class, the students requested portraits, and that's how the project was born.
Cawood spent 4 days working with the youth on the shoot, dressing them up and capturing portraits against a white background in the school auditorium. He then spent the summer shooting other images to use for each background.
Here are the portraits that resulted: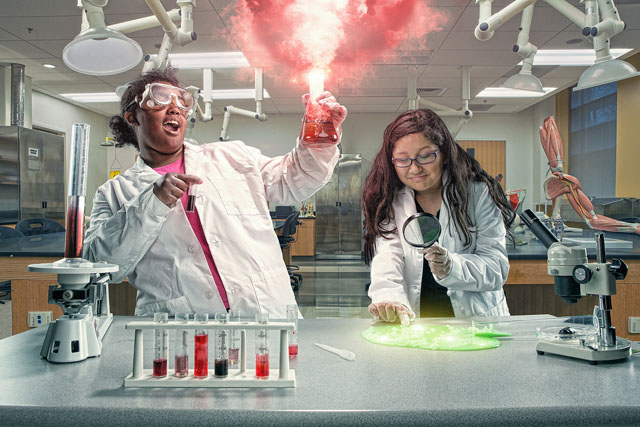 Here's a behind-the-scenes video about the project:
The photos are being published as an 18-month calendar spanning January 2016 through June 2017. They cost $14 each, and all the money raised from the calendars will go toward the charity City of Refuge for tutoring programs and funds to further the education of impoverished youth. You can find out more about the "When I Grow Up" project on its website.
(via When I Grow Up via 500px ISO)
---
Image credits: Photographs by Brandon Cawood/When I Grow Up and used with permission