Photos of the Strange 'Crooked Forest' in Poland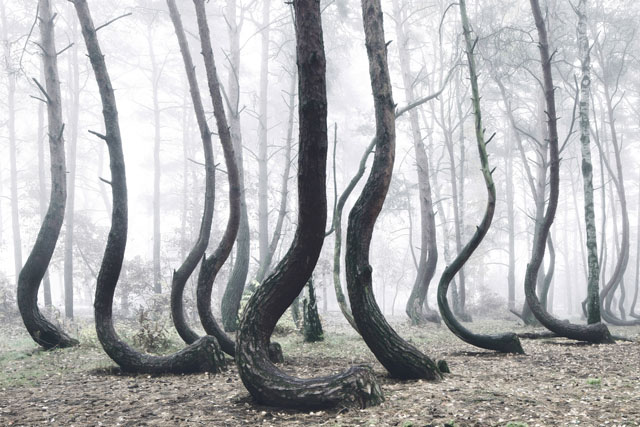 German photographer Kilian Schönberger recently shot a series of photos showing one of the most unusual forests in the world. Located near the city of Gryfino in West Poland, the so-called "Crooked Forest" has a grove of pine trees that are curved at the base.

The grove was planted sometime around the year 1930, Schönberger says, and it's generally believed that some kind of tool or technique was used to make these trees grow in this strange way, but the exact method or motive isn't currently known.
Some people believe that the trees were used to harvest naturally curved timber for building things like furniture and boats. Others think the trees took on this shape through some natural event such as a snowstorm or flood.
You can find more of Schönberger work on his website, Facebook, and Instagram.