NASA Publishes Haunting Photographs of the Antares Rocket Explosion
On October 28th, 2014, the Orbital ATK Antares rocket exploded on takeoff, destroying the vehicle and the supplies that were being sent to the astronauts on-board the International Space Station. The explosion was captured by a large number of photographers and videographers observing from a distance, but now NASA has published its own up-close photos of the explosion.

First, here's a video captured by Matthew Travis from the press site (warning: there's some strong language):
Here's the same incident captured by NASA's cameras near the launch site: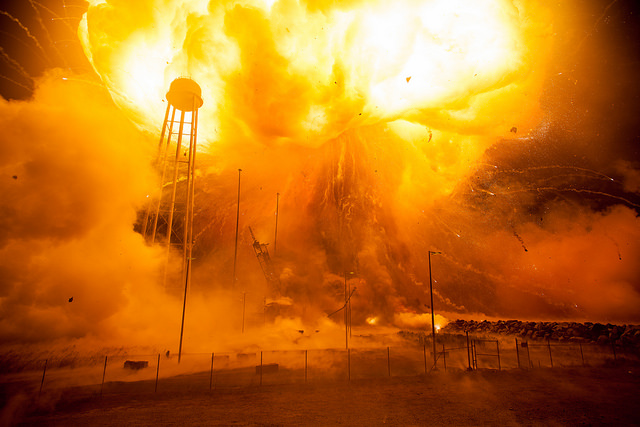 You can find a complete set of 84 photos in this NASA set on Flickr.
---
Image credits: Photographs by Joel Kowsky/NASA