Polaroid Sues GoPro, Claims Its Cube Camera Design Was Ripped Off
The company behind Polaroid cameras has filed a new lawsuit against GoPro, claiming that GoPro ripped off the design of Polaroid's cube-shaped action cameras by launching the GoPro Session back in July.

The Wall Street Journal reports that the patent infringement lawsuit was filed today in U.S. District Court in Newark, New Jersey, by C&A Marketing, the current manufacturer of Polaroid-branded cameras.
C&A launched a Polaroid Cube camera back in January 2014, obtained a US design patent for a cube-shaped camera back in May 2015, and then unveiled the Cube+ in June 2015. The camera has a lens on the front and a large button on the top: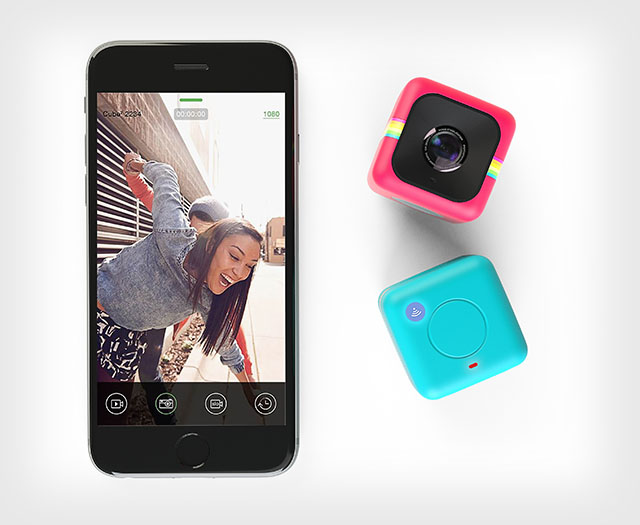 In July 2015, GoPro announced the HERO4 Session, a cube-shaped camera that looks strangely similar to the Polaroid Cube and Cube+. It too uses a large button on one face and a lens on another:
GoPro says that its patent filings — it has yet to receive the Session patent it applied for in 2014 — show that the company was working on the Session long before C&A filed for, and received, its Cube patent.
The design patent granted to C&A is simple and vague: "The ornamental design for a cubic action camera, as shown and described," the document says. There are 7 illustrations of a cube-shaped camera in the patent.
C&A is asking the court to order that GoPro stop selling the Session and fork over money for the infringement — including all the profit earned so far from selling the Session. GoPro's stock, which has been in a nosedive as of late, dropped another 2% today after news of this lawsuit emerged.