Focus Better with Your Leica M Rangefinder with this Adjustable Viewfinder Magnifier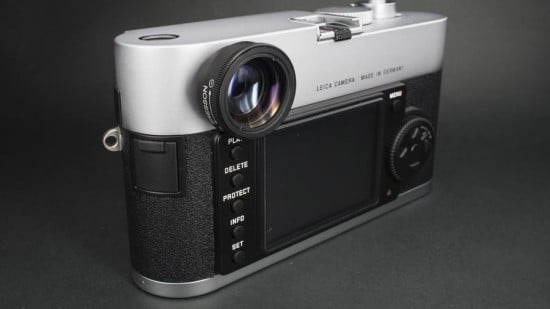 If you happen to own a Leica M camera, here is an accessory you may find useful: MGR Productions of Hong Kong is selling an adjustable viewfinder magnifier. Simply screw the accessory into your viewfinder ocular and you are ready to begin using it. Twist the dial to vary the magnification level between 1.1x and 1.6x.


The adjustable viewfinder magnifier can be helpful during focuses on Leica's manual bodies. Included with the package are two rubber eyes pieces, the magnifier itself, and a cleaning cloth. MGR notes that the accessory supports both M mount film and digital cameras: M2, M3, M4, M5, M6, M7, M8, M9, and M240.
You can pick up the magnifier from the manufacturer's website for $84 (don't be startled at the '$650' price tag — those are Hong Kong dollars). Shipping is free and includes a tracking number so you can make sure your item arrives safely.
(via MGR Productions via Leica Rumors)