Leica Camera Rifle Prototype Valued at Over $350,000
One of the "most unusual" Leitz accessories is up for auction. This year's WestLicht photography auction features a New York Leica Gun Rifle Prototype, a device that lets photographers shoot images sniper rifle-style. The starting price is €150,000, and it's expected to fetch up to €350,000 (~$394,000).

The rifle camera comes with its own carrying case and consists of a mirror housing, a bayonet mount viewfinder, a camera body, two lenses with hoods, and a special red lens case.
WestLicht's listing description says that the whole kit is in 100% original condition and in perfect working order.
This particular rifle camera was originally delivered to Ernst Leitz New York sometime between 1937 and 1939. It was then purchased and owned by a man named Mr. Pojol, who lived in Venezuela from 1937 through 1989.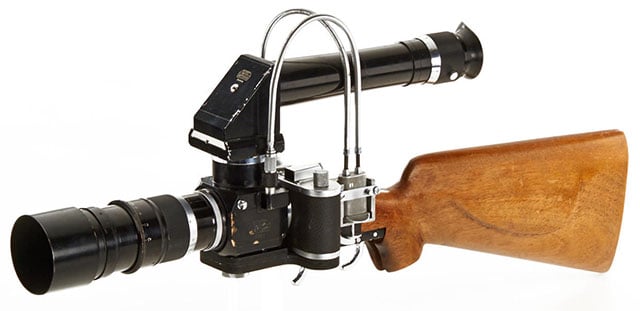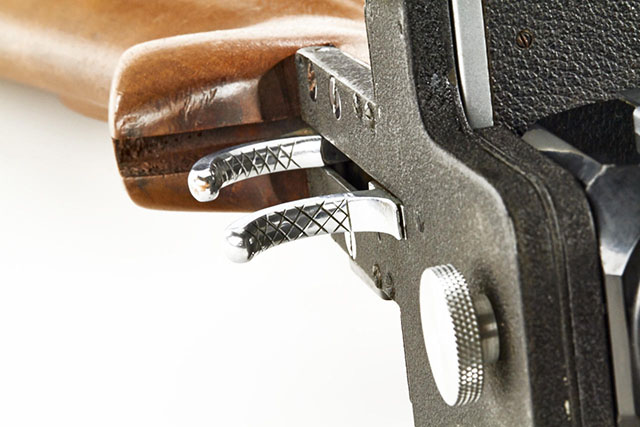 If you're interested in seeing more of this rifle camera or putting down a bid, head on over to the WestLicht auction website and look up lot #33.
---
P.S. Another Leica gun camera went up for auction back in 2011 and was expected to fetch $100,000.