Huawei's Honor 7i Has a Flippin' 13MP Camera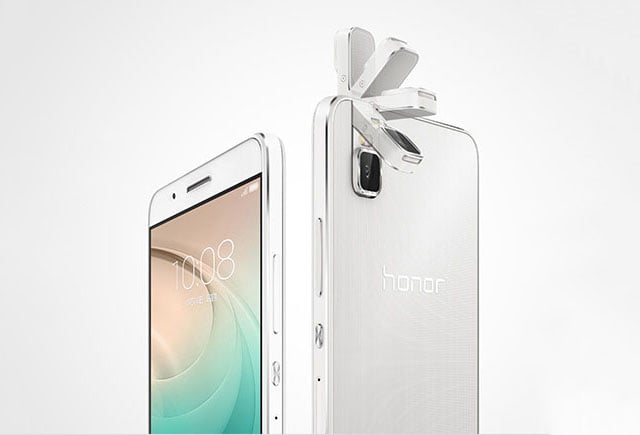 Huawei today unveiled a new smartphone called the Honor 7i. One of its main advertised features is a 13-megapixel rear camera that can flip up and point forward as well.

In addition to taking high-quality selfies, you can also point the camera toward the top of the camera, allowing you to take pictures forward while looking down at your phone.
The camera module has an f/2.0 aperture, a 28mm lens, and a dual-tone flash. The screen can also be used to illuminate your face for selfies in the dark.
A fingerprint reader on the left side of the camera frame doubles as a camera shutter if you'd like to take self-portraits with your left hand.
Other features of the smartphone include an octa-core Snapdragon 616 chipset, a 5.2-inch 1080p display, up to 3GB of RAM, up to 32GB of storage, and dual-nano SIM slots.
International availability hasn't been announced, but the phone will reportedly cost the equivalent of $250 to $300 in China, depending on which tier/model you buy.