A Beginner's Guide to Buying Camera Gear on eBay
Camera gear can be expensive, but one way to work around this issue is to purchase equipment used from online auction websites such as eBay. But it can be tough trying to determine the exact condition of an item without getting your hands on it. We will be going over tips to help you purchase both digital and analog film cameras without throwing your money down the drain. Here are some practical pointers to staying smart and safe on eBay when buying your next bit of kit.

We are going to assume that you already know which camera you have your heart set on when you are reading this article. Here is how you make sure your purchase is truly in great condition…
Check The Listing For Information
While this first tip may seem obvious, many individuals fail to do so. Be sure to read the seller's advertisement from top to bottom. The seller should clearly explain what condition the unit is in and what accessories are included. Asking sellers to reiterate what is already posted will only prolong the process.
Be sure to always double check the accessories that are included with the listing. Don't just assume that a camera includes the power cable, lens cover, body cap, etc. If you are purchasing a camera overseas, it's possible the unit will not include the correct power cable for your country/region. Lastly, note if the listing says 'Body Only' in the title; this means your purchase won't include a lens.
Accessories to consider when buying a camera include a fully working battery, an A/C adapter for your region, a USB cord for syncing, the original manual, and a body cap. If you are also purchasing a lens, be sure that it includes both the front and rear caps. Also, don't be afraid to ask if all parts are genuine from the manufacturer.
Understand Item Conditions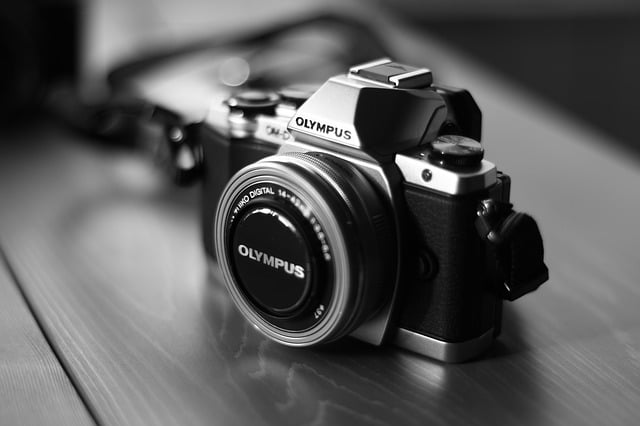 Sometimes you may find a seller listing a camera's condition as 'Very Good' or 'Great". The problem with these choices of wording is that they are vague, there is no set standard. The only labels that actually apply to the condition are 'New', 'Like New', or 'Mint'. A 'New' item is one that has never been used before, while a 'Mint' or 'Like New' item is one that is used but appears as though it was just taken out of its box.
Check the listing to see how a seller defines their grade. Some sellers will post a chart while others may only describe the condition of the camera within the text. If a seller just gives a vague description of the condition and no other details, it is time to ask for more information. Here are some common questions to ask in regards to cosmetic quality:
Does the device contain any scratches? How much scratching and how deep are the scratches?
Does the device contain any dents? How many dents and how deep is each dent?
Are there any scratches or marks on the lens (if one is included)?
Is there anything cosmetically wrong that would affect the working condition of the camera itself?
Examine Complete Photographs
Not all sellers will post complete photographs of the item. If possible, ask them if they could take pictures of the camera showcasing every angle of the unit. If they have noted that the item contains dents of scratches, ask them if they could take close-ups of that area.
Not every seller will be willing to take the time to photograph the item completely, but these cases are very rare. As a rule of thumb, if a seller cannot take the time to make a good sell, neither you nor your money can make time for the seller. Time to move on.
Don't misunderstand me, though, the camera might be in great condition and the seller honestly doesn't have time to photograph the unit. But in most cases, sellers understand that buyers want full disclosure on the items they're bidding for.
Check The Shutter Count (Digital Only)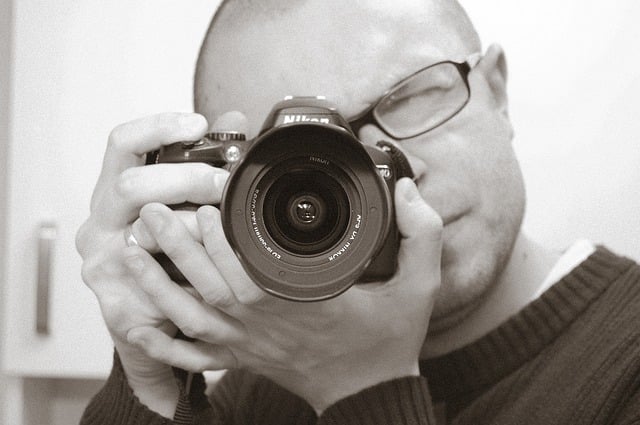 The shutter count is the number of times your camera fires its shutter. Every camera has a slightly different life expectancy – similar to how many miles a vehicle has on its engine. Sellers may sometimes post the unit's shutter count, but otherwise you may have to ask for the number.
A few years ago, we published an article that linked to a database with shutter life expectancy for different units. Not every camera is listed, but you can use similar cameras to get a decent idea of how your camera may perform. In our instance, we found that the average number of actuations after which the shutter died on the D90 was around 55,000.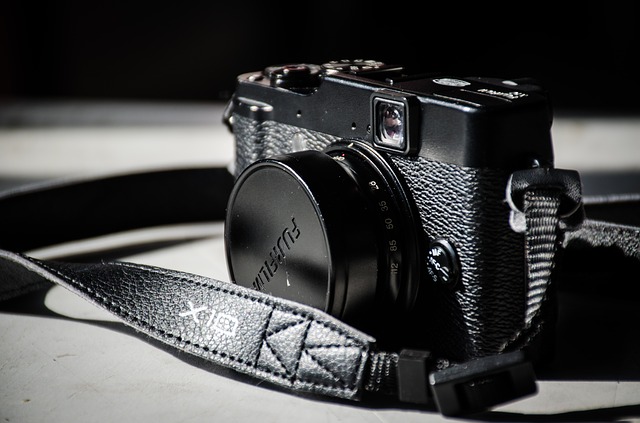 In general, and this is my personal opinion, I prefer to purchase cameras with a shutter count of fewer than 10,000 actuations. Typically this is a number that ensures a decent lifespan for the camera. There is nothing wrong with purchasing a camera with more actuations, just be sure to take into consideration how often you shoot and thus, how long your purchase may last.
Be Confident About The Viewfinder

Whether your camera is digital or analog, be sure the viewfinder is clear and viewable. When purchasing digital cameras with electronic viewfinders, this becomes less of an issue. However, if you are buying a DSLR or SLR with an optical viewfinder, ask the seller about the clarity of the viewfinder and mirrors. Typically the viewfinders on SLR units are in good condition, but it is not a bad idea to double check.
If you are purchasing a rangefinder, this question becomes a lot more important as many older camera viewfinders that tend to get cloudy over time. If you are seeking an older vintage rangefinder camera, be sure to ask about the viewfinder. At times, there can be a yellow haze or fungus that has grown – make sure these unwanted features don't accompany your purchase.
Ensure Light Seals Are Intact (Analog Only)
Analog cameras typically include a sponge-like or rubber material to ensure that outside light does not reach the inside of the camera and affect the film. However, over time, these light seals can begin to break down and deteriorate. It is imperative to ask the seller whether the light seals are completely intact or if they are starting to fall apart.
Luckily, you can easily replace the light seals on a camera by heading to your local arts and crafts store to pick up some readily available felt or foam strips. Some MacGyver-type individuals have even taken to sealing up analog cameras with household items such as black wool and a bit of glue. Simply do a quick Google search on 'replacing camera light seals' and you will be flooded with how-to results.
Ask if The Camera Has Been Tested Recently
Whether you purchase a digital or an analog camera, make sure the unit has been thoroughly tested. Ask the seller when they last used the camera. You may me surprised at the number of sellers who say they checked the camera '10 years ago', so they assume that it must still work. For that matter, if a seller says they are unsure about the working condition of the unit or if the unit is 'sold as is with no returns' then avoid it at all costs.
The process is even more critical with older mechanical cameras that rely on springs and gauges that can rust or breakdown over the years. If the camera includes a fixed lens, verify with the seller if the camera has been tested at both its minimum and maximum aperture, and that the shutter fires as it should.
Check The Quality of Included Lenses
If your purchase includes a lens, be sure the seller lists the condition of the glass itself. Some sellers will describe the state of the body, but neglect to talk about the lens. Start by making sure the lens fully works across its entire aperture range. If possible, ask for photographs of the glass closeup. Many sellers expect this question, so photos may already be posted.
It is especially important to look at photographs and ask the seller whether or not the lens contains fungus, scratches, or dirt, which can easily be seen by shining a flashlight through the back. While you're at it, see if the seller posts any sample photographs taken with the lens. If you intend on mounting filters, be sure the filter threads are not damaged in any way.
Determine If The Seller Is Trustworthy
Online websites such as eBay include rating systems that showcase a seller's previous interactions. Avoid anyone with a seller rating below 95% or if it is their first time listing an item. Lower ratings and first-time listers aren't necessarily bad, but you are taking a chance.
You may also want to look for reputable stores selling their items on eBay. Web sites like B&H, Adorama, and 6th Avenue Express have good reputations and you can be confident that they will take the time to make sure your equipment is properly working before you make the purchase.
If It All Goes Wrong
Sometimes, no matter how hard you try, things go wrong. If there is an issue with your equipment, be sure to reach out to the seller and know your eBay rights. Even if the seller says they do not accept returns, you are eligible for a complete refund if the product does not match the items description. Try sending a message to the seller first to work the problem out.
If the seller isn't willing to work with you, file an eBay case within the site's Resolution Center. Here, eBay can work with you and the buyer to get you a refund. eBay almost always tends to side with the buyer, so you are quite safe (although they claim otherwise). For more details on the eBay Buyer Protection policy, click here.
Don't be afraid to leave feedback when you are done with your transaction. Many individuals are afraid that if they leave negative or neutral feedback for a seller they will also receive poor feedback as retaliation. Luckily, eBay restricts sellers to leaving only positive or no feedback at all. If you had a bad experience as the buyer, don't be afraid to report it. Of course, if you had a great experience be nice to your seller and return the favor.
One thing to note is that sometimes sellers spend a lot of time trying to maintain their feedback. If your item happens to arrive broken but the seller is quick to respond and even give you a refund, be a good chap and take their actions into account.