This Guy Captured an Unlucky First Shot with His New GoPro Camera
YouTube user coreyeroc recently took his brand new GoPro HERO2 out to the golf course to capture some footage of his golf swing. Unfortunately for him, his very first shot with the camera turned out to be his last as well. As you can see in the 35-second clip above (warning: there's a bit of strong language), Corey's unlucky swing quickly gave his new camera a permanent front-end makeover.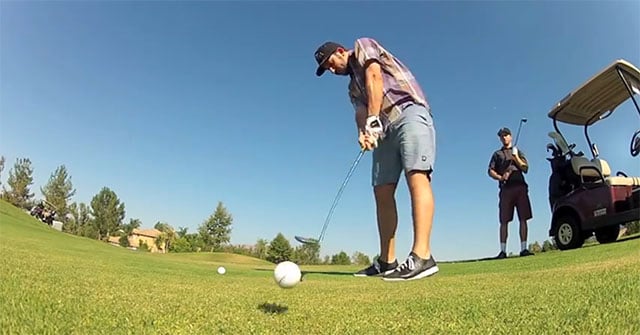 Luckily for Corey though, the video he uploaded went somewhat viral, attracting the attention of GoPro itself. The company left him this comment:
Hey Corey! Rad shot, bummer about your GoPro though. We're going to hook you up with a new HERO4 Session! You'll love it, it's a much smaller target. Keep your eyes peeled for a Google+ circle invite from us and shoot us a message for more details. Practice makes perfect!
So Corey ruined his GoPro HERO2 but is getting a free HERO4 Session to replace it — not a bad deal!