Creating a Photo of a Smoldering Bouquet of Roses
Warsaw-based creative agency Ars Thanea recently created a photograph called "The Ash," which shows a bouquet of charred roses sitting amidst glowing embers. While the same photo could be created through Photoshop manipulation, the agency decided to go a more "real" route with the project.

"'The Ash' came to our minds as a simple thought – glowing roses – maybe as a some kind of symbol or maybe as a simple whim," Ars Thanea writes.
Creative director Peter Jaworowski helped shed some light on how the image was created. He says team first started with a digital concept artwork of the photo they were envisioning.
"At first it was all about the idea, not execution," Jaworowski writes. "We wanted to create something unreal. Something which is actually impossible to see in world we know."
The team wanted to create "a figure which still retains its shape, just before a total collapse."
Everything in the shot was created from scratch: the roses were handmade using various materials, not real roses.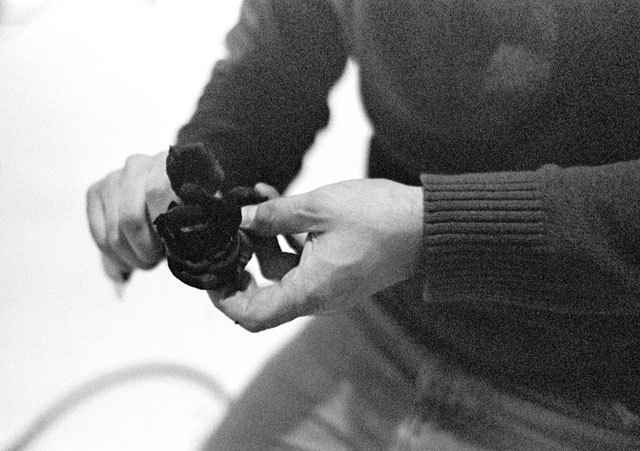 They then set up a table-top set and camera, and the artificial roses were covered with a layer of homemade "volcanic ash."
Multiple photos were shot to capture different aspects of the scene. For one, a red light was used to light the flowers from below. For another, the team turned off the back light and photographed the flowers with real burning coals.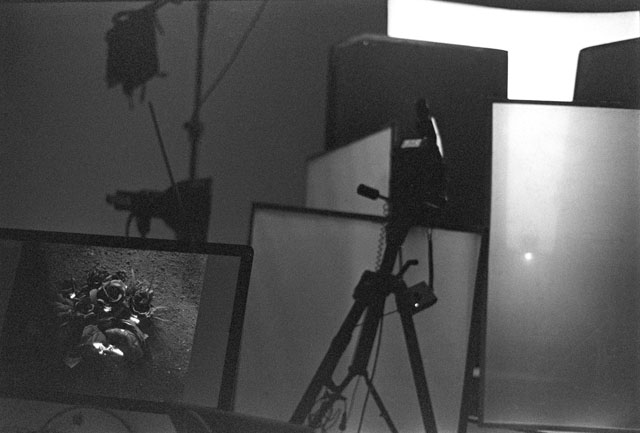 The different shots were then composited together afterward to create a single shot showing the faintly glowing flowers covered with real glowing embers.
If you'd like a closer look, you can find a high-res version of the image here.
---
Image credits: Photographs by Ars Thanea and used with permission