This Craigslist Scam Preys on Photography Assistants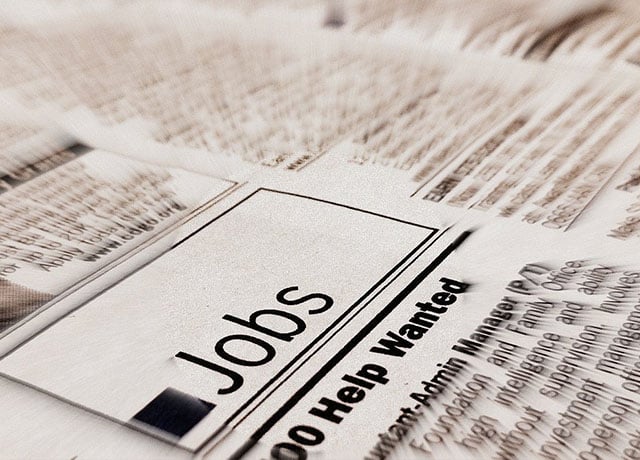 Photographers, beware: there may be scammers on your local Craigslist that target photography assistants. Fall into this trap, and you could soon find yourself separated from your own money.

A reader named John tells us that he recently responded to a Craigslist job listing that was looking for an administrative assistant for Marcel Schaar, an international photographer based out of Hamburg, Germany.
The reply to John's email appeared to come straight from Schaar:
Thanks for your interest in the job offer. You applied for the position of (ADMINISTRATIVE SECRETARY/ASSISTANT POSITION) as advertised on Craigslist. Do take time to go through this mail and feel free to pass any questions on.

Marcel Schaar is my name, I am a Lecturer, Journalist, Curator and a professional Photographer. I work independently and in commission. Besides making reports on a wide range of issues, I also make portraits and cover all types of meetings, conferences, events and festivities, usually on assignment. I work digitally, and can therefore show quick results. I've participated in many exhibitions and had a number of my own, including "AIDS in Asia", and "A Bow between two Worlds". The latter project compared Bhutanese and Dutch society in the light of globalization, using traditional archery as a metaphor.My work has been published in many publications and books, including National Geographic, Nature's Best, National Wildlife, Audubon, Outdoor Photographer, and many others. I bring a unique teaching style to students which will guarantee creative and fun learning by all student photographers while elevating them to new, exciting photographic heights that they have dreamed of. I often conduct Live slide/talk lectures on Understanding Exposure, the Art of Seeing, Macro Photography and Photographing People throughout the Germany, Canada, USA and Asia. I am presently in a work-shop in Perth, Australia. I will be here till the end of next week, after which I will fly down to NY for a workshop but will see you before heading for the event in NY. The need to have a personal assistant that will handle my assignment in the states is seriously needed. While I am within and out of the states, I need some one who can stand in the gap for me with my administrative work. His/her duties will be the following:

1.To receive letters and mails on my behalf.
2.Receive payments from clients who want to attend the forth coming workshops or Live shows.
3.Schedule appointments for me.
4.Book my flight tickets.
5.Send letters and mails from my clients.

This position is home-based and flexible part time job, you can be in any location to carry out any of the activities. You need to check your emails twice daily and keep your phone on most times in case i might need to call you from any location.I do have a number of things you could help me with next week if you will be available to start. This can act as a stable foundation to our working relationship.Let me know the types of office equipment you have available(If not,I will make arrangements to send them to your address). For proper review (since i am not available now to set up a face-to-face interview) supply out correctly the information below for acknowledgement and mailing purpose even if you already have it on your resume.

FULL NAMES……………….
ADDRESS……………..
CITY …………STATE………….
ZIP CODE…………
PHONE NUMBER (S) ……………………
PRESENT OCCUPATION……………….. ……….
Email………………..

Note: It will be of added advantage if you can provide 2 references from your past employments.

Benefits:
– Yearly performance bonus
– Paid vacation/sick/personal days
– Medical benefits

Salary:
$500 weekly($2,000 monthly) and payment option will be addressed in the next email.
Also,there will be compensation for efficiency and hard working. I will be glad to read back from you with your interest in the job offer and otherwise.

Best Regards,
Marcel Schaar
Sounds pretty great, right? Assist a renowned photographer part-time from the comfort of your own home, and get paid $2,000 a month for some seemingly easy tasks.
Well, John decided to confirm Schaar's identity by calling the photographers office. It turns out they were completely unaware of a job listing being posted in Schaar's name. John then did a Google search, and found that much of the text in the email was taken from another photographer's website.
John emailed the Craigslist "Schaar" back to express interest in the job, and here's the second email he received:
Hi John,
I am sorry for the late in response. Thanks for your interest and I hope you will be a great assistant that could be tested and trusted. I am sure we will have a good business and personal relationship as we move on. I want you to know that you will assume duty today June 30 and your first week salary will be paid in ten days. Let me know how you will like to receive your salary (Check or direct deposit). I have some question which is an act of my own interview and I don't want you to see these questions as a stumbling block to your new position as my assistant. Kindly study the questions below and answer each one as honest and detailed as you could possibly can. If you don't have an answer to any of the question, kindly leave it blank.

### Tell me about yourself and your last/current job/class?

### Do you want this job part time or full time in the future. Just in case you have a commitment with a current job?

### Do you have any Post Photography experience?

### Are you comfortable and efficient working from home?

### Do you have any of these office equipment, please tick Yes/No where applicable:

Printer
Personal Laptop/Desktop
Internet Access
Scanner
Fax machine
Shredder
File Cabinets

I will be glad to receive a response to the question above. Moreover, your first task is to find out the prices of all the office supplies you will need for this work. Kindly get back to me with the Type, models and configuration of the equipment that you have available to see if they will do my kind of work or bring out my desirable production. Find out the most efficient office supplies that you do not have above, with their prices so that we can compare and contrast before going for the ones that will serve us better. You will be getting the funds for the supplies possibly before the end of this week. I implore you to download a Yahoo messenger on your computer or phone for us to chat instead of sending mails, which I believe is more effective. Furthermore, a payment in the mail will be sent to you by my client and it should be delivered to you before the end of this week as I want this job to get started swiftly. I will reach over to him to know the estimated time of delivery of the funds and you should also start checking your mail as from Tomorrow for the delivery of the funds. I will as from today inform my clients to have my correspondence sent to you in the meantime before we setup a PO Box for our work. All mails coming to you will be addressed to you but will be in my name. We shall use the funds that will be sent to start up, buy equipment and office materials needed. Thanks and will be waiting to read back from you asap.

Best Regards
Marcel Schaar
At this point, we see how the scam will work. You believe you're working for an international photographer and handling various details of his business. You'll then be asked to handle the checks that come in for the photographer, cashing them in your own account and forwarding money to the scammer for various purposes.
But then you'll find out that the checks you cashed were actually counterfeit. No money will be credited to your account, and your own money that you forwarded before the check cleared will be gone forever (along with the fake photographer).
This same type of scam is done by people preying on gullible wedding photographers. Don't let yourself become a victim.
---
P.S. The other big scam that has been affecting a lot of photographers is the negative review extortion scam.
---
Image credits: Header photograph by neetalparekh, check photo by David Goehring