Review: f-stop's Ajna is a Tough Modular Camera Bag for World Exploration
There are a limited number of backpacks that we would recommend taking on a journey if you decided to head to the Arctic circle or the Amazon rainforest. The range of available camera bags from f-stop seem to be designed for the pure purpose of rough adventuring, and it may just be a contender. We received a chance to test out their latest Mountain Series bag, the Ajna, and we had quite a journey.

The Ajna is considered the baby of the f-stop team's Mountain Series range – 'baby' is a term that shouldn't be taken too literally. Despite being the smallest of its brethren, the Ajna can house up to 40 liters (10.5 gallons) of equipment. The backpack weighs in at 3.75 lbs which makes it easy to carry around. When the full volume of the Ajna is not being utilized, a series of straps can be quickly pulled to compact the unit.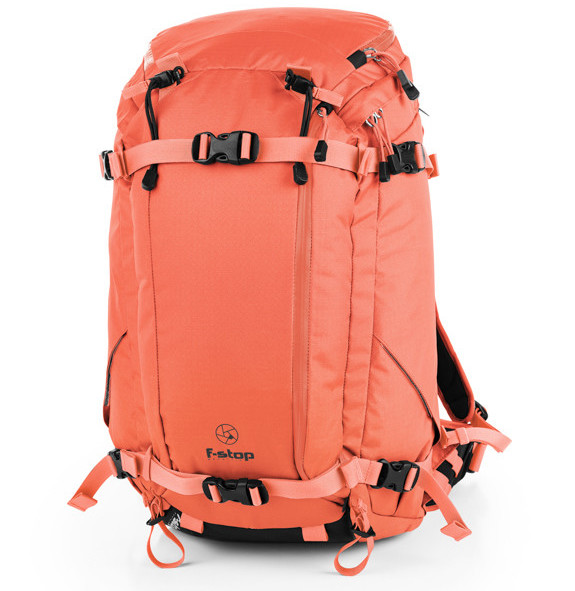 Before we dive into the seemingly endless number of straps and pockets that the Ajna contains, let's talk about the unit's comfortability. We are going to assume, that for legal reasons, f-stop cannot call the Ajna the world's most comfortable backpack. However, we are prepared to say that it must be high up on the list. Thanks to the unit's construction, we found the Ajna extremely comfortable to use on both short hikes and long treks.
The Ajna is constructed with a combination of oxford-weave ripstop nylon and a thermoplastic polyurethane film. For those unfamiliar with ripstop nylon, it is the same material used to ensure parachutes stay together – this is one tough backpack. The back of the unit is advertised as a breathable and comfortable material due to an 'EVA molded rear panel'. During our adventures, we found the pack to be very ergonomic. The Ajna was less of a backpack and more of an extension of our bodies.
If water is your concern, the Ajna does an excellent job of keeping the environmental liquid outside and the drinking water inside. While f-stop doesn't recommend throwing your expensive backpack into a lake, we wouldn't be too concerned if you accidentally dropped it in – do not try at home! The Ajna has a COTEC Hypalon base that promises to protect against wet surfaces and messy terrain. Combine that with the unit's ripstop nylon and you have a backpack ready handle the wettest terrains.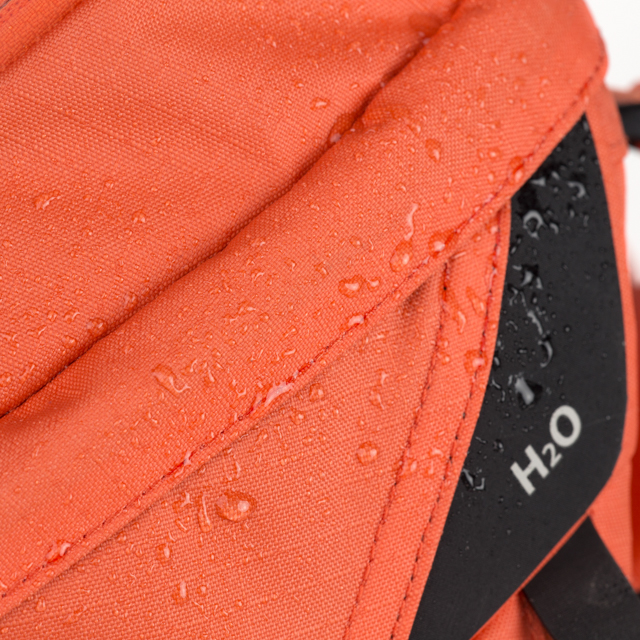 In terms of drinking water, the pack is compatible with most hydration systems on the market. The Ajna even contains an internal bladder pocket to protect the unit from 'lumping', as well as a sealed Velcro hydration tube port to ensure your hydration pack doesn't decide to give your expensive equipment a drink.
One of the unique features of the Ajna that fascinated us during our testing was the unit's ability to use, what f-stop calls, Internal Camera Units (ICUs). The Ajna is essentially a nylon bag supported by an internal aluminum spine. Different ICUs can then be purchased and inserted to act as the internals of the bag. We received our unit with both the ICU Pro and ICU Micro.
The ICU Micro is advertised as being great for small mirrorless kits, along with an off-camera flash and a few remote triggers. We found the space more than generous and were able to fit two small mirrorless cameras, a few prime lenses, and our flash units. The ICU also features a handle for carrying when it is being used outside the Ajna.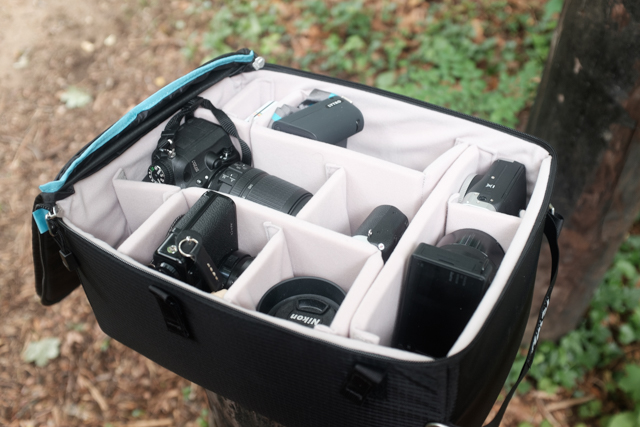 The ICU Pro is an entirely different beast. We decided to load our entire test shelf of cameras into the bag, and we still had space left over for use. Items we fit into the ICU Pro included a Nikon D7200, Lytro ILLUM, Samsung NX500, Yashica Electro 35 GTN, Fujifilm Instax Neo 90, SIGMA dp3, and a collection of prime lenses. We didn't even use the largest ICU available, meaning that space was still available within the Ajna. We don't have a shadow of a doubt that you could load all the gear we loaded along with a decently sized external battery pack for off-the-grid adventuring.
The advantage of the ICU system is that you can have one ICU pack set up for one style of shooting and another ICU pack for something entirely different. Gear is accessed from the rear of the pack, unlike most units that feature access in the front. F-Stop says they have purposely designed the bag in this manner so that it can be set down, and a photographer can quickly sort through all of their gear.
Lastly come the unit's straps and pouches. We spent quite a while trying to find each and every compartment, and it is possible that there are still areas left unexplored. There are fully accessible side pockets that feature an expanding design making them large and roomy when needed and compressed when not. The underside lid pocket features a zipped mesh area for small valuables while a stretch mesh pocket on each shoulder strap can easily hold nutrient bars for your adventure.
If you are carrying a laptop or tablet, no problems there. A multipurpose inner pocket can be used as the aforementioned hydration bladder pocket or to store laptops up to 13" in size. Add on a number of exterior front panel pockets, and you are ready to store your entire collection and more while on the move. Each pocket is protected by a YKK heavy gauge zipper with some areas using weather resistant YKK Aquaguard zippers.
Additional accessories for the unit can be purchased including: gatekeeper straps, wallet attachments, lens barrels, rain covers, and tripod bags. It is safe to say that no matter what your adventure may be, the Ajna f-stop bag will be there to support your endeavors.
The Ajna Mountain Series bag we tested will be available this July in black, orange, and green. The blue addition will be available in August. The bag itself retails for $229, but you will need to purchase at least one internal ICU for the kit separately. The ICU Pro will cost you an additional $89 while the ICU Micro will cost you $45. Other ICU options are available within the f-stop store.
Overall, we have to say that the f-stop Ajna backpack is one of the most robust units we have ever tested. If you unexpectedly receive an assignment from NatGeo to travel the world, f-stop should be the first company you give a gander. The Mountain Series continues all the way up to the premium Shinn bag for $399; it includes twice the storage capacity of the Ajna while supporting the f-stop Cine Master and Tele Master ICUs.
For more information on the f-stop Ajna, you can visit their website by clicking here.