Photographer Captures the Ruins of the Soviet Space Shuttle Program
Russian urban exploration photographer Ralph Mirebs recently paid a visit to the Baikonur Cosmodrome, where inside a giant abandoned hangar are decaying remnants of prototypes from the Soviet space shuttle program.

Gizmodo writes
that the Buran program was in operation for nearly two decades from 1974 to 1993. One automated orbital flight resulted from the extensive program, but the project was shuttered when the Soviet Union collapsed.
Mirebs went into the massive 62-meter (~203 foot) tall hangar and captured a fascinating series of photos showing the detail and complexity of a space program that met an untimely end.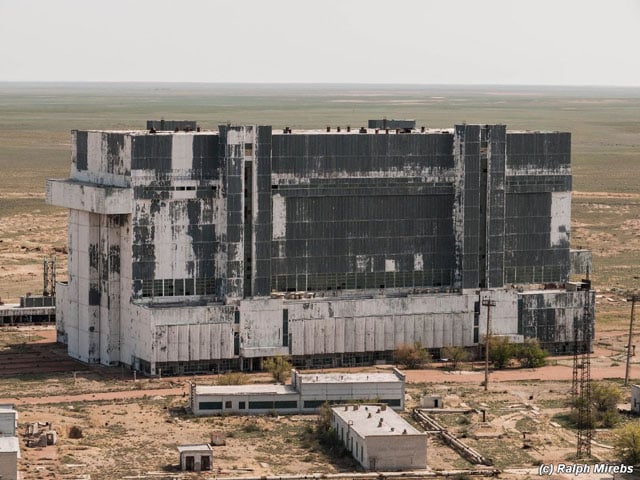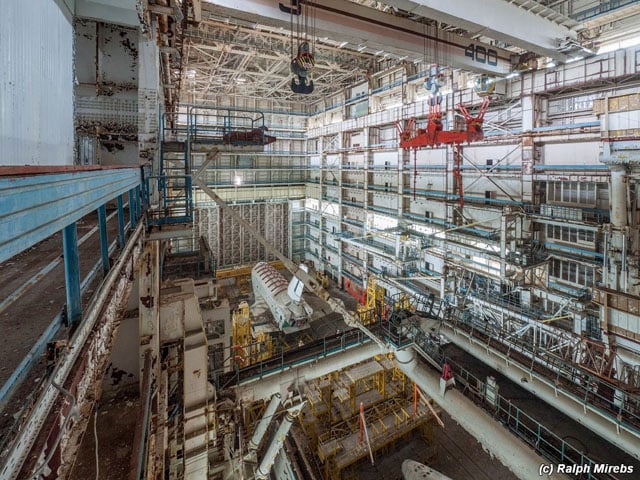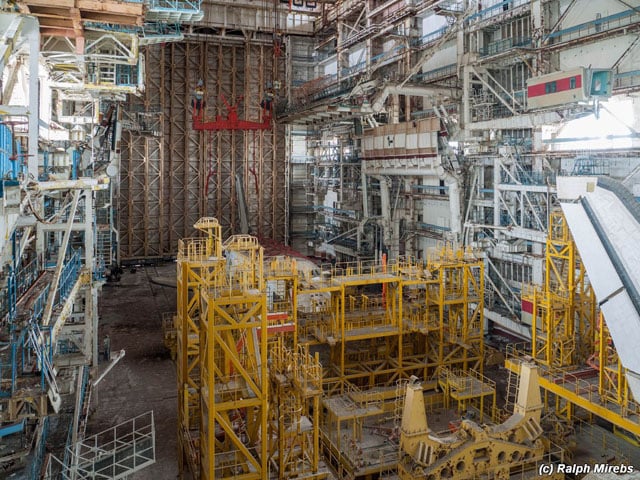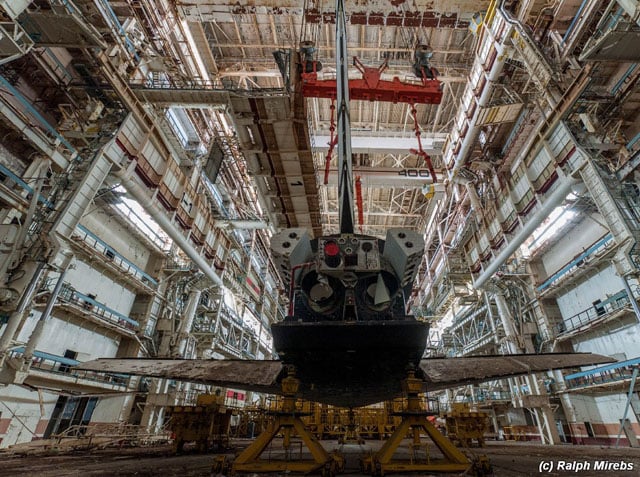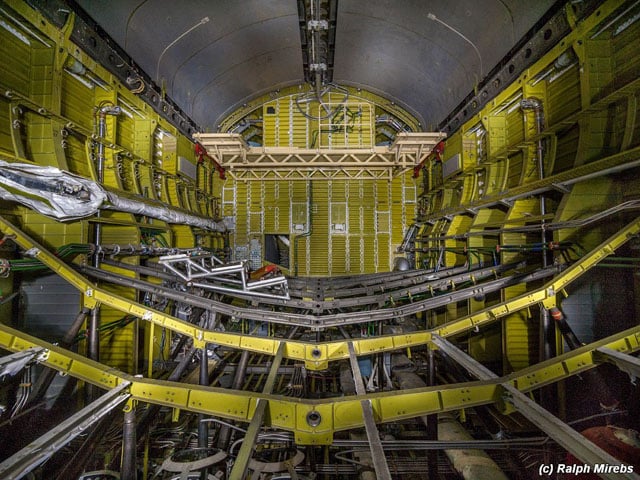 Of the two run-down Buran shuttles found in the hangar, one was almost ready for flight back in 1992 and the other was a full-sized mock-up that was used for testing things like mating and load. Unfortunately for both, and for the countless scientists involved in the program, things came to an abrupt halt just one year later, and the hangar has remained in this state for over two decades now.
You can find a larger set of these photos and a writeup (in Russian) over on Mirebs' blog.
---
Image credits: Photographs by Ralph Mirebs and used with permission