Tenba Packlite: The First Completely Collapsible, Self-Stowing Camera Bag
The Tenba Packlite is a new camera bag line that's designed to be carried around in other camera bags. The company is calling it "the world's first completely collapsible, self-stowing camera bag."

The main idea behind the Packlite is that photographers often take a large amount of gear with them when they travel, but after arriving at their destination they need a smaller bag to carry around a subset of what they brought.
To meet this need, Tenba has created a new bag that takes up virtually no space and no weight when collapsed, yet can be expanded into a full camera bag at a moment's notice.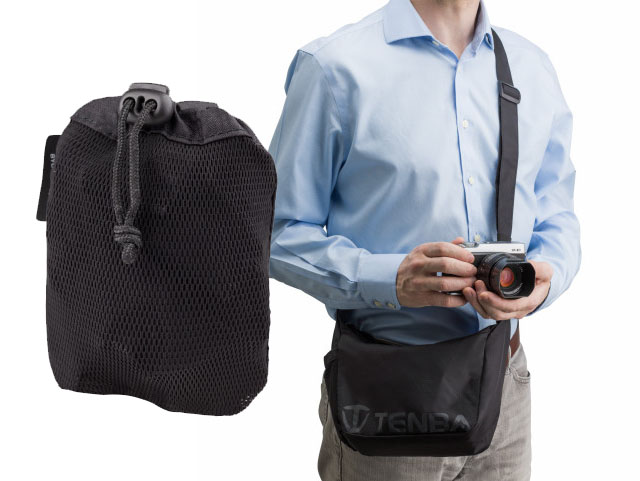 Okay, the Packlite itself takes no space, but it does need to be paired with a Tenba BYOB insert to form a complete camera bag. It's basically a lightweight and portable shell for Tenba's insert line.
Using a Packlite involves pulling it out from its self-stowing mesh pouch, opening it up, and slipping in the BYOB insert. The resulting camera bag is lightweight and features a quick-access top zipper and a side mesh pocket for carrying accessories or a water bottle.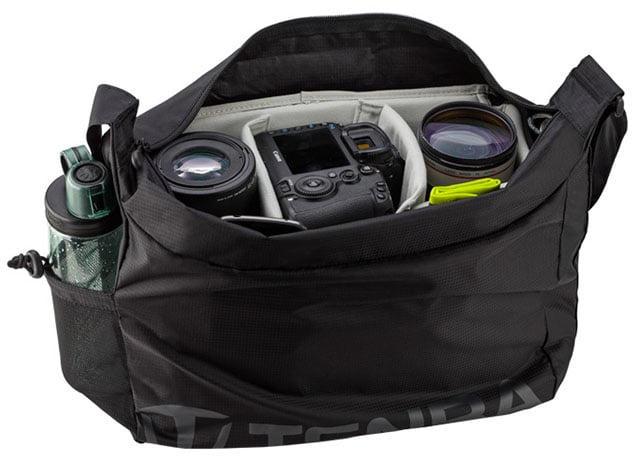 There are four different Packlite bag sizes that correspond with the four BYOB insert sizes. The smallest can carry a mirrorless camera kit and the largest can carry a pro DSLR body with a 70-20mm f/2.8 lens.
The Tenba Packlite 7, Packlite 9, Packlite 10, and Packlite 13 cost $20, $23, $27, and $29, respectively.
(via Tenba via The Phoblographer)