LensPacks: Rear Lens Caps That Attach to the Inside of Your Camera Bag
After successfully raising money on Kickstarter to launch its LensRacks gear storage system, Vancouver, Canada-based Ansix Designs is back with another innovative product for lens changes and storage.
It's called LensPacks, and is a hook and loop fastener (popularized by Velcro) based system that lets you fix rear lens caps to the inside of your camera bag.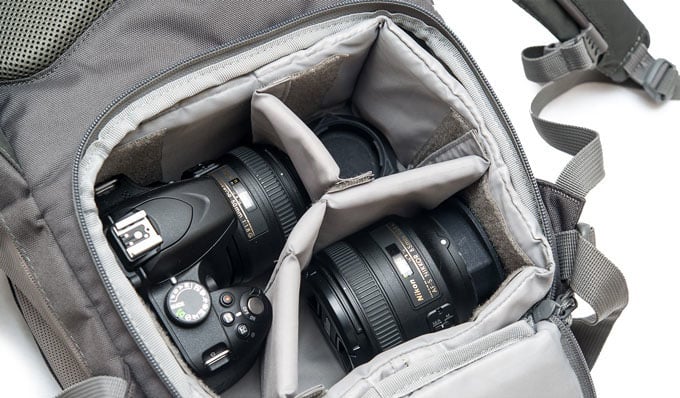 According to Ansix, not having to fumble with your rear lens cap will allow you to change lenses up to 60% faster. Instead of capping your lens before putting it into your bag, you simply insert your lens into your bag and twist it into its fixed LensPacks mount.
The LensPacks caps have a hook and loop fasterner that is compatible with any bag that has Velcro-friendly lining — the same lining that allows for dividers. For bags that don't, there are optional adhesive sheets you can apply first.
Compatible mounts for the initial LensPacks system include Canon EF, Nikon F, Sony E, and Micro Four Thirds. Other mounts are on the way, the company says.
The accessory will be priced at $24 for two lens packs when they're officially launched, but for now you can support the Kickstarter campaign if you're interested in supporting the launch and receiving one of the early units. Ansix says it plans to begin shipping the early units in October 2015.