Man Has Edward Weston Prints Appraised for $260K on Antiques Roadshow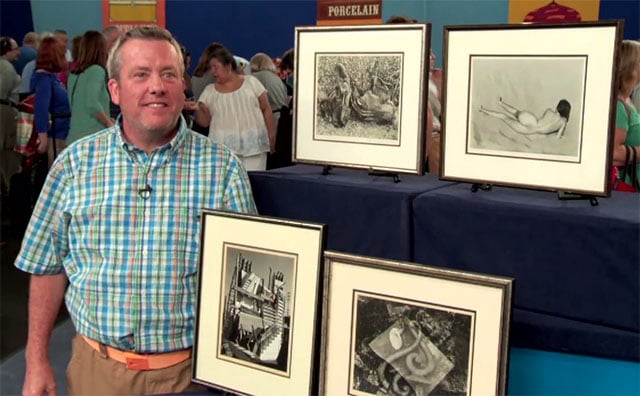 A man named Andrew recently brought four old photographs by Edward Weston to Antiques Roadshow when the show made a stop in Santa Clara, California. After having his prints assessed by expert Aimee Pflieger, Andrew was surprised (and delighted) to learn that they are worth up to $260,000.

You can watch the full episode over on the PBS website. The segment featuring Andrew and his prints starts at about 47 minutes in.
Andrew says the four old prints had been in his family for over half a century. His father was an attorney in Southern California, and one of the clients he had was special effects artist Warren Newcombe, who won two Academy Awards for his achievements. After Newcombe passed, the four photos were gifted to Andrew's father by the late artist's estate.
The photos had never been examined or appraised prior to their appearance on Antiques Roadshow. "We just heard stories along the way of [Weston's] popularity, that he was probably a cohort of Ansel Adams. We've never really done any research or anything," Andrew says.
After discussing the facts and value of each print, Pflieger concludes that the set of 4 photos would fetch between $180,000 and $260,000 at auction. Here's an "owner's interview" done with Andrew after the appraisal:
"I'm conflicted," Andrew says. "I don't know whether I should put them back in the box and hide them away or hang them for people to enjoy."
(via Antiques Roadshow via Amateur Photographer)