These Portraits Are the Result of Eight-Minute, Light-Painted Exposures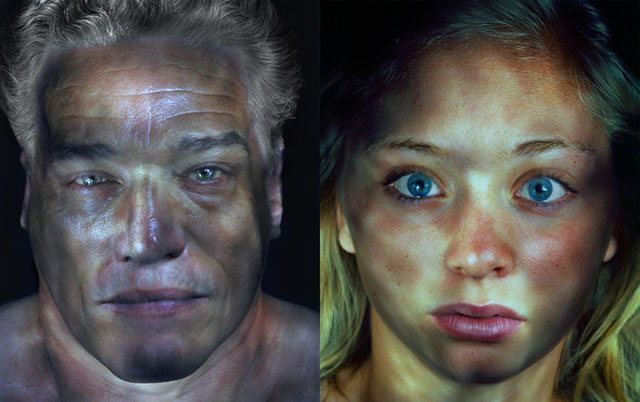 Photographer Gary Schneider shoots portraits with a rather unusual technique. For his project titled Faces, Schneider had his subjects lie on a black backdrop under his large format camera and then sit still for eight minutes while Schneider slowly illuminated the details of their faces with a small light.

He shot one series of portraits between 1989 and 1995, one between 1999 and 2003, and his most recent set between 2008 and 2009.
The photographer tells Slate that his process involves lighting his subject's hair, then their forehead, then the right side of their faces, and finally the left side.
Each of the subjects stays relatively still in the frame, but the tiny movements over the long exposure result in a strange, soft look in which the facial features are often distorted.
You can find more of Schneider's work over on his website (note: some of his projects contain nudity).
---
Image credits: Photographs by Gary Schneider and used with permission