LG Website Refers to an 8K Apple iMac That Doesn't Officially Exist Yet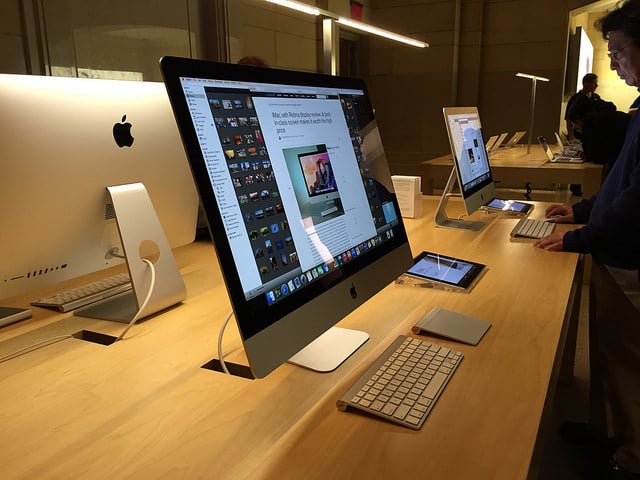 Apple made quite a splash last year when it announced its new iMac with a 5K display, but something much bigger could be on the horizon. A page on the LG website briefly referred to an 'iMac 8K' announcement by Apple — one that hasn't happened yet.

The message was first spotted by 9to5Mac on in the LG newsroom website in an explanation of 8K displays (the page is no longer online).
Here's the text version of what it said with the significant sentence bolded:
It has become clear that Japan is planning to launch an 8K SHV test broadcast and then promptly restructure the UHD service. Apple has also announced that they will release the 'iMac 8K' with a super-high resolution display later this year. Korea is also preparing to offer an 8K service demonstration at the 2018 Pyeongchang Winter Olympics. LG Display displayed a new beacon of the 8K era by revealing their 98-inch 8K Color Prime Ultra HDTV at CES 2015.
Apple is a notoriously secretive company, but LG may indeed have some inside information due to the fact that the company has served as one of the main suppliers for Apple's displays for a number of years. Thus, when they accidentally post that Apple has announced a 8K display, the industry pays attention.
8K displays are already expected to start arriving in the market sometime next year, so an announcement later this year by Apple for an 8K iMac would be in line with that timeframe. Get ready to start editing your photographs on an 8K display.
---
Image credits: Header photograph by Jon Fingas