Grandma Sells Trove of Rare Civil War-Era Photos to the Library of Congress
A 87-year-old grandmother in Texas has sold a rare and valuable collection of more than 500 Civil War-era photographs to the Library of Congress after building her personal collection for four decades.

The Washington Post reports that Robin Stanford of Houston had gathered together a treasure trove of historical images — some of which may be the only known images to show the things that they depict.
The photos contain images of slaves, plantations, battlefields, and a nation in mourning after the assassination of Abraham Lincoln. Each item in the collection is a stereo photo, with two shots of the scene arranged side-by-side for viewing through a special stereo viewer.
Stanford says she had been planning to pass the collection on to her son, but his recent death caused her to lose motivation in collecting and decide to sell the archive. The purchase price has not been announced.
Here's a short segment by the Washington Post about Stanford and the photographs she sold:
Here's a sampling of the images found in the collection: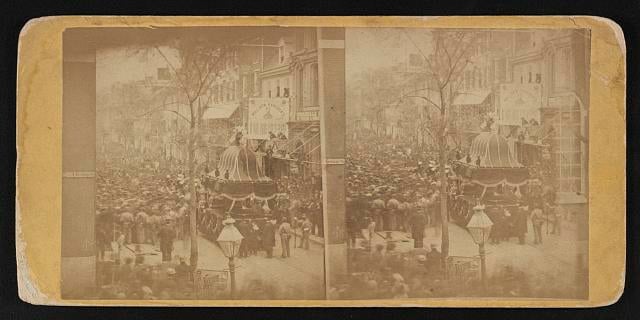 Many of the photographs have already been digitized and published online by the Library of Congress, and the rest will be digitized in the coming days. To find the photos on the LOC website, simply do a search for "robin stanford collection."
(via Washington Post via American Photo)