10 Colorized Vintage Photos of Famous Landmarks Being Built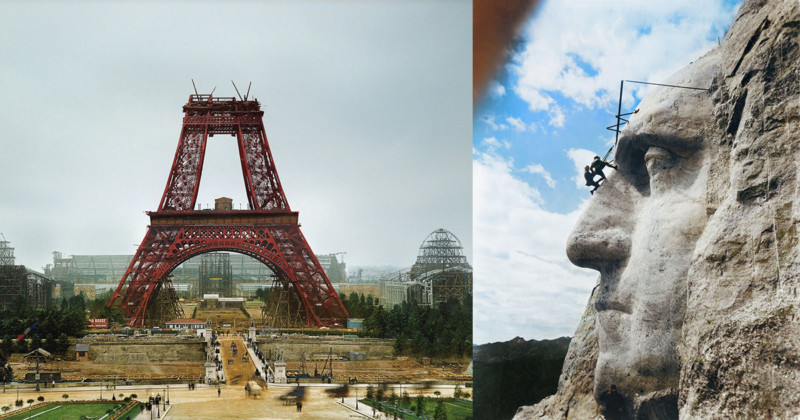 Colorizing retoucher Jordan J. Lloyd of Dynamichrome took vintage photographs of global landmarks under construction and added color to them to give us a different look at history.

Eiffel Tower, Paris, July 1888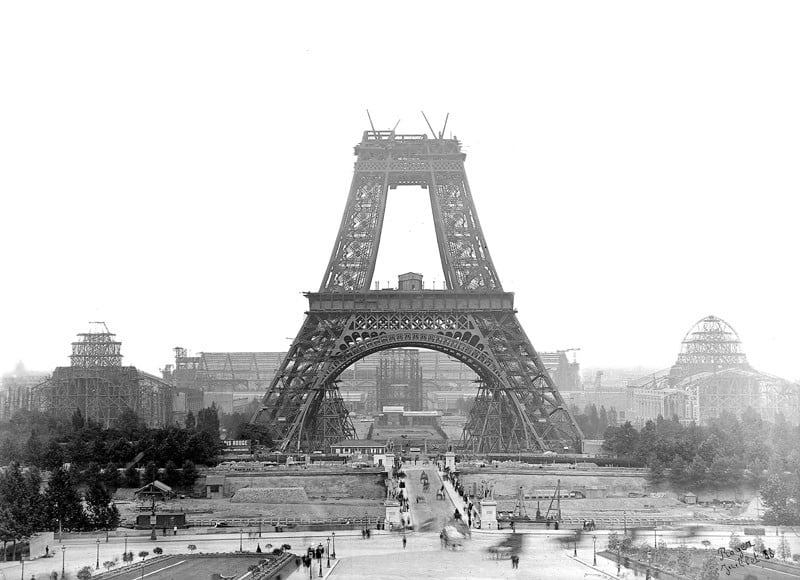 Statue of Liberty, Paris, 1882
Nelson's Column, London, 1844
Sacre-Coeur, Paris, 1880s
Tower Bridge, London, c. 1889
Stonehenge, England, c. 1920
Mount Rushmore, United States, 1932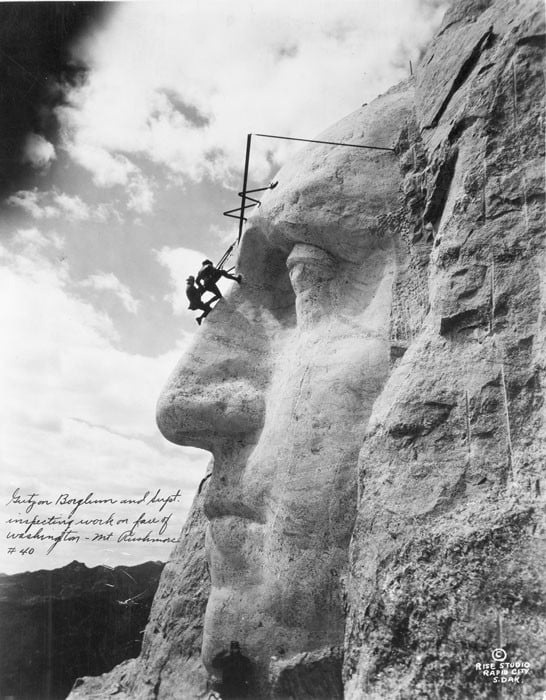 Hoover Dam, United States, c. 1935
Golden Gate Bridge, United States, c. 1934
Taj Mahal, India, c. 1942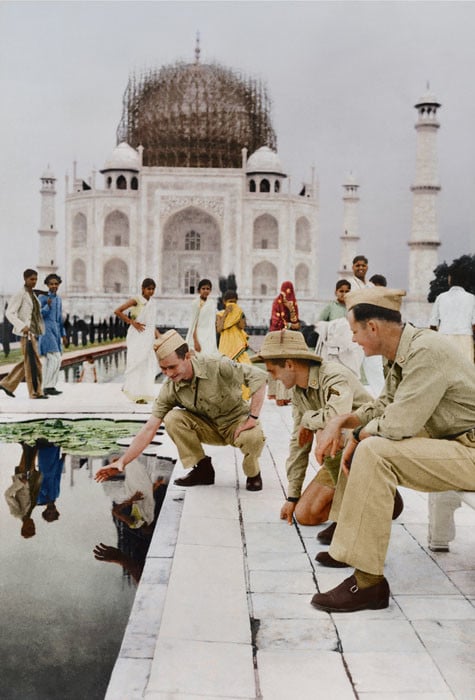 130 of these photos are being published in a new book titled The Paper Time Machine, created as a collaboration between Jordan Lloyd of Dynamichrome and Wolfgang Wild of Retronaut. The duo is working to crowdfund the publishing of the book through a campaign on Unbound, and are aiming to have the book released in the autumn of 2016.