Catstacam Turns Your Cat Into an Instagram Photog
If you've always dreamed of seeing your cat share photos of its life on Instagram, there's now a camera being developed that may make your dream a reality. It's called Catstacam, and is a wearable collar camera that automatically posts photographs to an Instagram account you set up for your cat.


The product is apparently being developed by Whiskas, which is currently known for selling cat food, not cameras. Whiskas says the camera automatically snaps six photographs every minute and shares them on Instagram when the device comes within range of a Wi-Fi network.
Cats generally aren't intelligent, dextrous, or motivated enough to operate shutter buttons on their own, so the Catstacam is activated by the cat's motion as it goes about its life.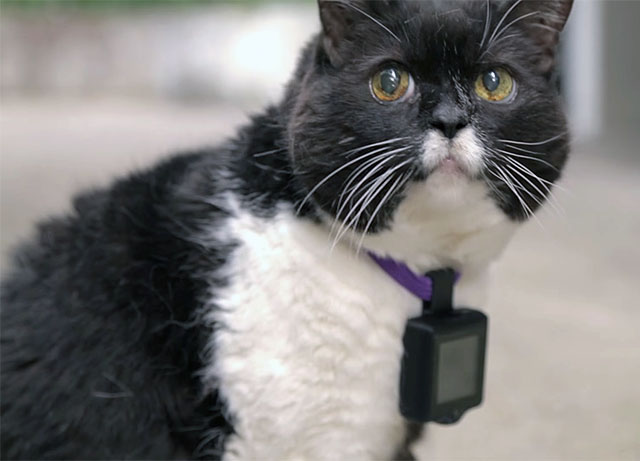 The device comes in a special package that doubles as a fun toy for your cat:
The resulting images on Instagram allow you to follow along with your cat's life from its point of view and see what it does when you're not watching.
Check out some sample Instagram posts captured by tester cats with prototype cameras (the posts are tagged with #catstacam on the service):
Here's a promo video that introduces the Catstacam:
Whiskas is currently testing a number of prototype devices on a select group of cats owned by celebrities, and there's not yet any word on if or when this product will be launched to consumers in the future. If it does, be prepare to have the Web be flooded with a new wave of cat photos — this time from the cat's perspective.
(via DigitalTrends and Mumbrella)