Photographer Captures Comedic Stray Cats on the Streets of Tokyo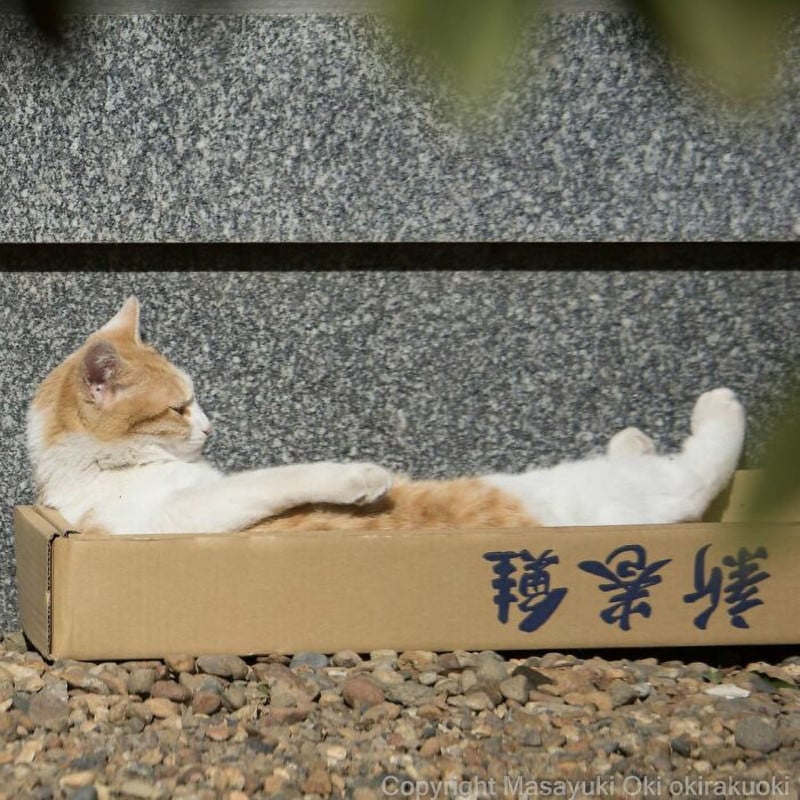 Many photographers hit the streets in search of a perfect photo. But not Japanese photographer Masayuki Oki.
Oki scours his hometown of Tokyo and other cities for cats expressing themselves in unusual ways or posing in funny positions.
He fills his social media pages with his quirky and often hilarious photos that show cats fighting amount themselves, sitting in odd positions, and generally living up to their weird reputation.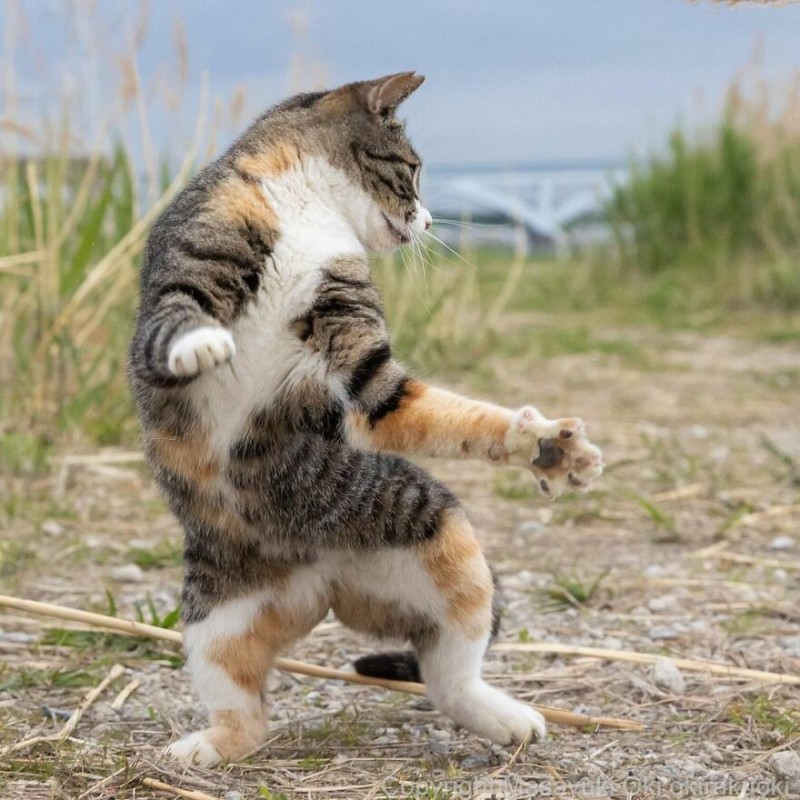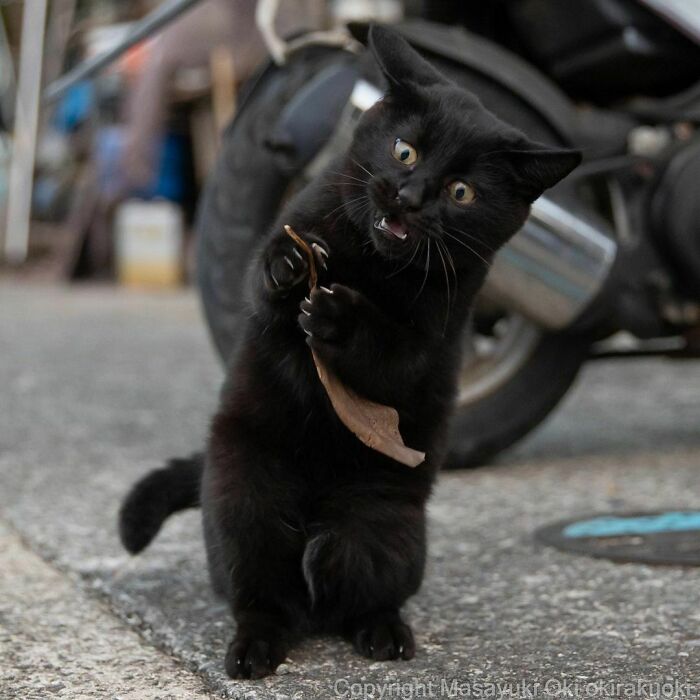 "It was New Year's Eve, 2013 when I began my interest in cat street photography," Oki tells PetaPixel.
"When I was exhausted in a nearby park during a break in between work, I met the fateful cat 'Busanyan-senpai' in the middle of the road in the park. From the time I met him, the course of my life changed greatly."
Oki was fascinated with Mr. Busanyan, who he describes as a gray-haired American shorthair cat with a bizarre appearance
"The more I look at him, the more things come to mind in my head, and the more I want to shoot. A passion was born in my heart. I've always liked cats, but I was unable to keep them due to my living environment, etc," he explains.
"The next day, in 2014, during my work break, I picked up my camera and started taking pictures of cats."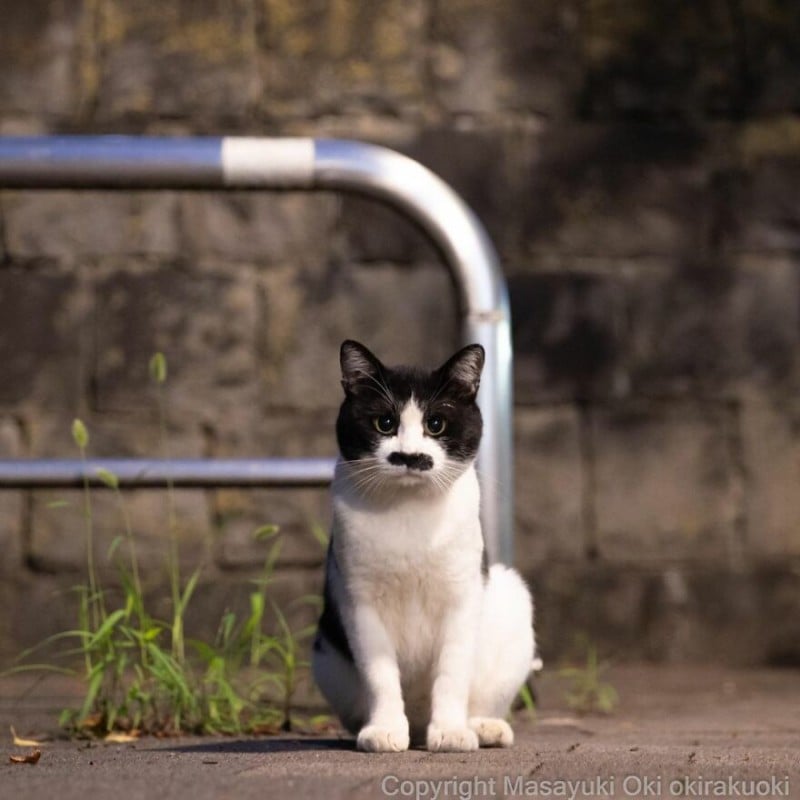 Since then Oki has taken his Canon 1DX III onto the streets to the delight of his nearly 300,000 followers on Instagram.
"I started taking photos and uploaded them to social media every day where I received exaggerated compliments from people all over the world," says Oki.
The Allure of Cats in Japan
According to The Oriental Economist, there are an estimated 1.1 million cats living in the Tokyo Metropolis, 60,000 of which are strays.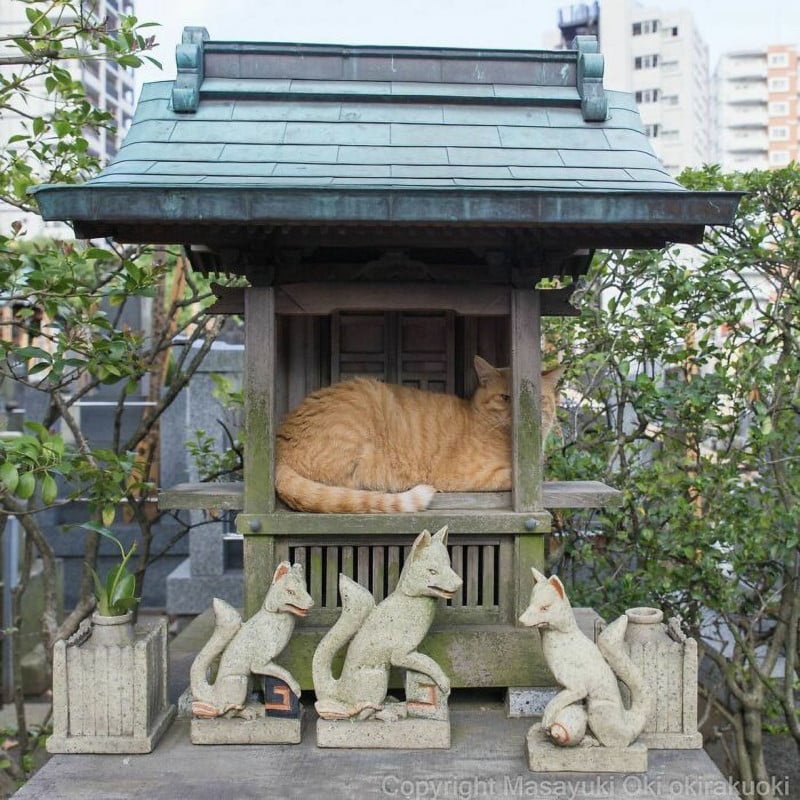 The overall winner of the 2022 Comedy Pet Photo Awards was a photographer who captured two conjoined cats larking around on one of the Japanese islands that have large feline populations.
In 2014, French photographer Alexandre Bonnefoy traveled to Japan in search of "urban wildlife photographs." Instead he wound up creating a series of photographs showing the stray cats found in the alleyways of various cities.
More of Oki's work can be found on his Facebook and Instagram.
---
Image credits: All photos by Masayuki Oki.