Photographer Travels Across the Southwestern USA by Freight Train
A couple of years ago, photographer Kevin Russ packed some belongings into his car, traveled tens of thousands of miles across the US, and documented his journey with his iPhone camera. The trip earned Russ quite a bit of media attention and a sizable online following.
Last year he embarked on an even more rugged journey: traveling across the Southwestern United States by freight train with just his phone and a few possessions.

The journey started when Russ' buddy Levi asked him to accompany him on a trip from California to Colorado by hopping onto trains. "I was somewhat fearful and unsure," Russ says. "But those are some of my favorite reasons for doing stuff lately."
After getting dropped off at a train yard, Russ, Levi, and Levi's dog Crystal hopped onto a train bound for Fort Worth, Texas, starting off a journey of riding empty boxcars, sleeping in random places, living on things found in dumpsters, and spending time with other journeyers. Here are some of the photographs Russ captured along the way using his phone: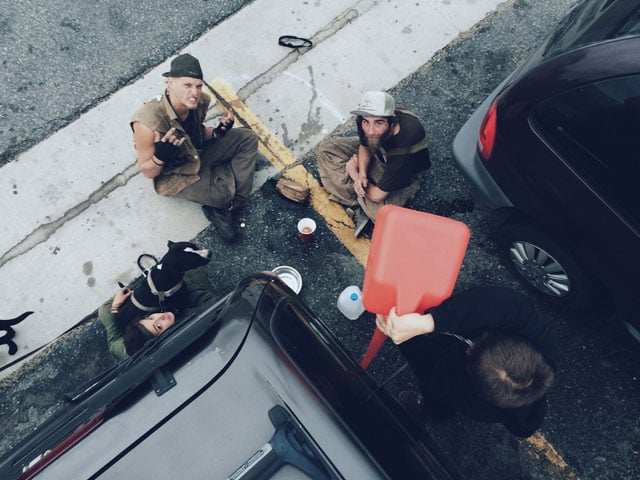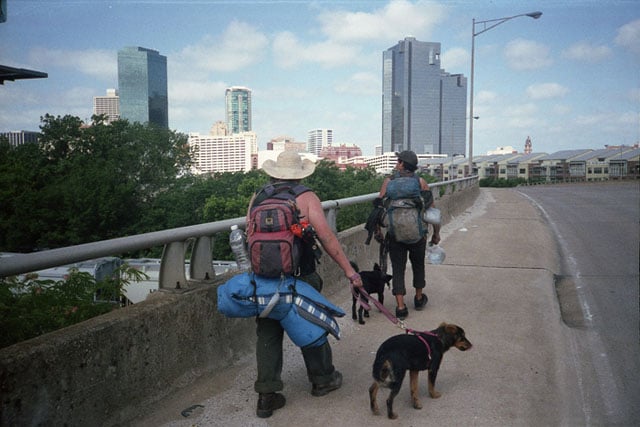 You can find more of Russ' work over on his website.
---
Image credits: Photographs by Kevin Russ and used with permission