Download a Free Copy of the $60 Perfect Effects 9 by onOne Software
Heads up: you can currently download a free copy of onOne Software's Perfect Effects 9. It's a $60 program that can be used as a Photoshop or Lightroom plugin or as a standalone tool. Inside are customizable filters and hundreds of presets that allow you to quickly apply custom looks to your photos.

After giving away Perfect Effects 8 a couple of times
in 2014
, onOne is now offering the new version of the program for free as a special deal for
500px
members.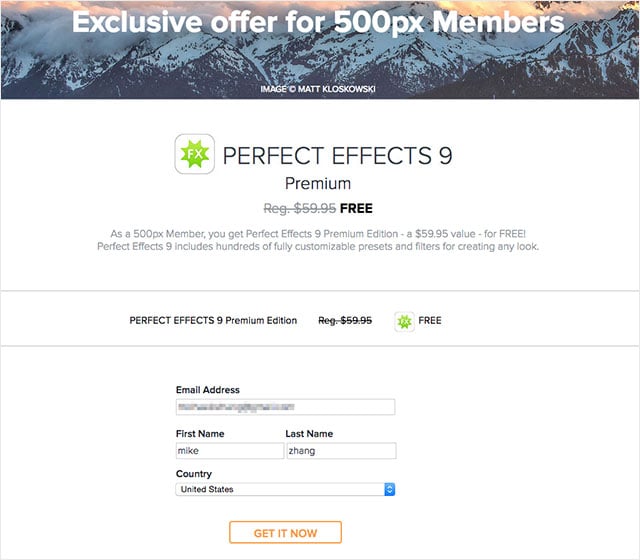 Even if you're not a member of 500px, you can still enter in your name and email address to generate a free license key.
If you'd like to see what the software can do, here's a video in which retoucher Matt Kloskowski shares 5 of his favorite presets that he often uses for his images:
Head on over to the promo page below if you'd like to snag your free copy of Perfect Effects 9.