China Takes Winning Prestigious Photo Contests Very, Very Seriously
China is a country that's known to take the Olympics (the summer ones, at least) very seriously as the nation competes for a bigger presence on the world stage. Chinese gold medal winners become instant superstars and the role models for a generation of aspiring athletes.
It turns out photography is another field in which China is trying to become a world superpower, and its efforts are bearing fruit.

TIME has published a new report
on this topic, saying that Chinese photojournalists now view the prestigious
World Press Photo
competition as the "Photo Olympics."
China's first taste of glory in the competition came when photojournalist Shaoming Yang won 3rd prize in the "People in the News" category for his series of photos showing Chinese leader Deng Xiaoping at home after retirement:
Since Yang's win, efforts by China to haul in more prizes have ramped up. Winners are now honored with mention on the country's state-owned TV network during prime time, and there are cash awards from state-owned newspapers as well — all for bringing the country "good publicity."
Just as the country's Olympics machine has state-sponsored training systems, a system for churning out winning photos is developing as well. TIME reports that there are now special workshops that teach photographers international trends in photojournalism, how to select winning photos, the art of writing attractive captions, and submitting entries to top contests.
The efforts and incentives appear to be working and Chinese photojournalists are now winning on the big stage. When the World Press Photo contest announced its winners last week, of the 34 winning images, 6 of them were captured by Chinese photographers: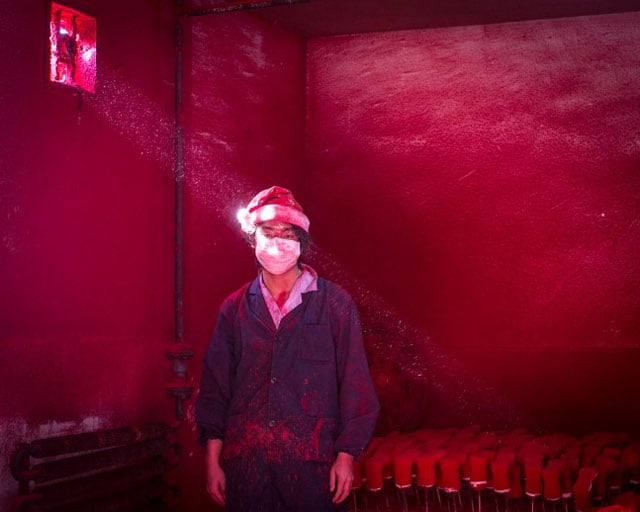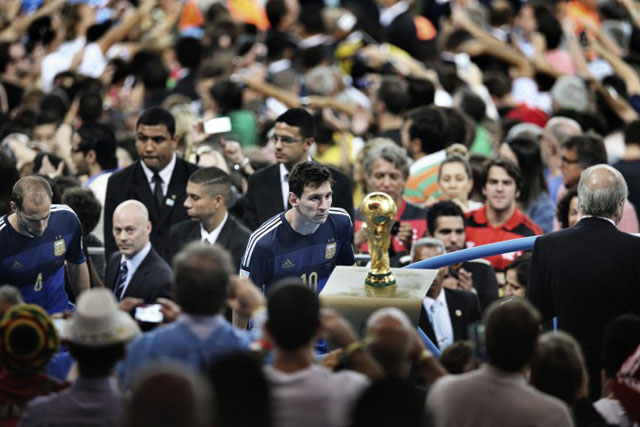 As you can see, 3 of the 6 winning images by Chinese photojournalists won 1st prize in their respective categories this year. With 16 categories total, China snagged about 19% of the top prizes in this year's World Press Photo contest.
That's a pretty impressive figure, given that 97,912 photos were submitted by 5,692 photographers from 131 different countries this year. It will be interesting to see what China does when one of its photographers wins the ultimate Photo of the Year award in the contest.
How a Chinese Organization is Helping Photographers Win Awards [TIME via The Click]
---
Image credits: Header graphic created with photo by Bryan Allison