Kredo is a New iPad Portfolio App That Lets You Show Photos In Their Full Glory
Online creative portfolio service Format has launched a sleek new iPad portfolio app called Kredo. In addition to being a way to share your best images with someone in real life, the app also features a network of creative professionals for sharing your work digitally.

Here's a video that offers a brief introduction to the app:
Kredo takes advantage of the latest iPad's Retina display, allowing you to show off your images in high-res quality and with professionalism through an "intuitive" slideshow feature.
Managing your portfolios through the app can be done without an Internet connection, and work can be imported from your Photo Library, Dropbox, iTunes, or Format.
You can also share the portfolios via email or social media using a special link to a portfolio that can be password protected. Shared work can be viewed directly through a browser.
The Discover Network — the aforementioned network — lets photographers put their work out for creative directors to see in great detail. You can search for photographs and portfolios by title and by the photographers' usernames.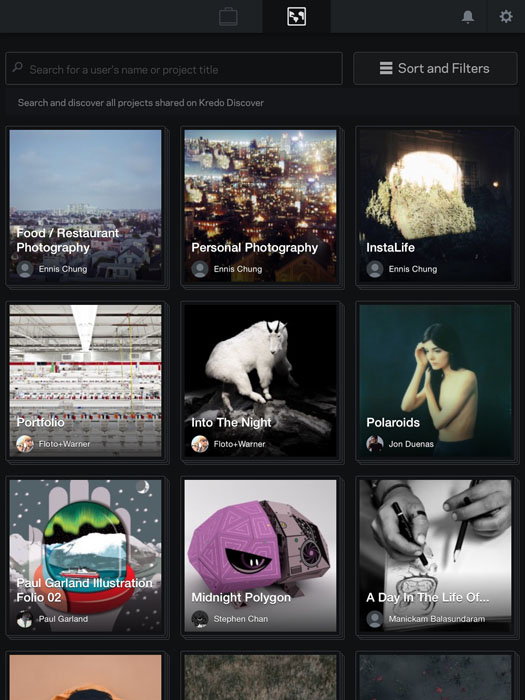 "We're excited to offer [creative professionals] a high resolution retina-quality mobile portfolio network that, for the first time ever, allows clients to zoom in to every detail of their work," Kredo CEO Lukas Dryja says.
You can download Kredo for free for your iPad over in the Apple App Store.