CT Scans of Cameras and Lenses Offer a Neat Look Into the Guts of Gear
Photography enthusiast Steffen Ross works as a radiologist in Switzerland who operates a CT and MRI scanner for autopsies. When he's not using the machine to look into dead bodies, Ross has been placing camera equipment in the scanner to peer inside them.

Here's the CT scanning system used by Ross in his lab:
The system scans each piece of camera gear 500-1500 times with slices between 0.4 and 0.6 millimeters thick.
3D Reconstructions
One of the neat things about CT scans — compared to simple X-Rays, which we've featured in the past — is that they can create a 3D view of the scanned object.
Here are 3D reconstructions of a Nikon D80, SB600 flash, 60mm macro lens, and a macro flash:
Here's a Nikon F3 HP film SLR recreated out of more than 700 cross sections:
This is a Rolleiflex 3.5 Twin-Lens Reflex camera:
This last video shows a Nikon D90 DSLR "naked":
Still Images
Ross has also created quite a few still images of camera gear using the CT scanner. Here are some of them in his little "museum" so far:
The Rolleiflex 3.5 F:
The Nikon F3:
The Contax G1: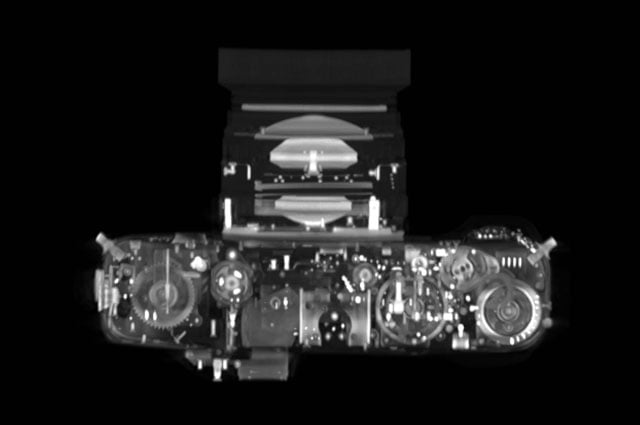 The Rollei SLE 66:
The Exa 1C:
The Nikkor 70-200mm f/2.8G ED VR II: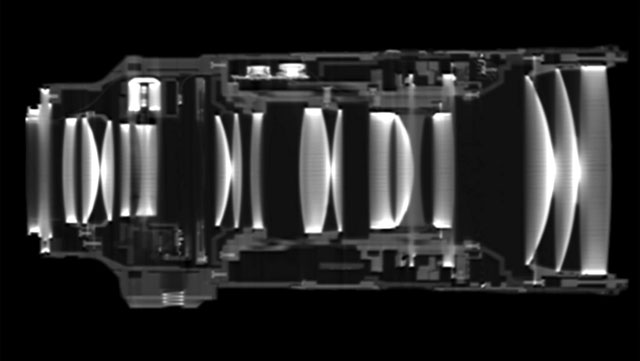 The Nikkor 24-70mm f/2.8G ED:
---
You can follow along with Ross' museum through this Flickr album.
Radiology [Flickr via Japan Camera Hunter]