Photographer Documents the Rapidly Disappearing Paddy Fields of Yunnan, China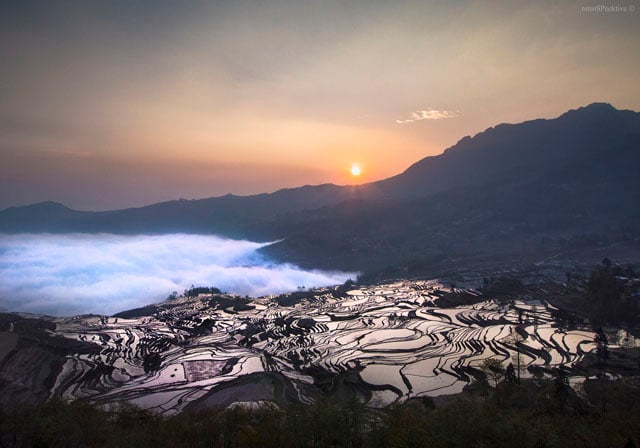 Yunnan, China is home to some of the most beautiful rice paddy fields in the world. The traditional agriculture fields are sprawling in size and are often found built into slopes, creating mesmerizing patterns in the landscape. These fields are also rapidly disappearing due to urbanization.
With the risk of their extinction looming on the horizon, photographer Samuel Peck visited the region and captured a series of beautiful images to preserve their memory.

Peck tells us that "massive and rapid urbanization" is causing a labor drain from this area in Yunnan. The fields are sprawling in size, but there are less and less people to work and maintain them. Abandoned fields are drying up and disappearing.
Peck says he hopes his photographs will "bring more attention to this disappearing spectacle," and that more people will visit the area before it becomes history. A local photographer in the area tells him that these fields will likely disappear within 10 years.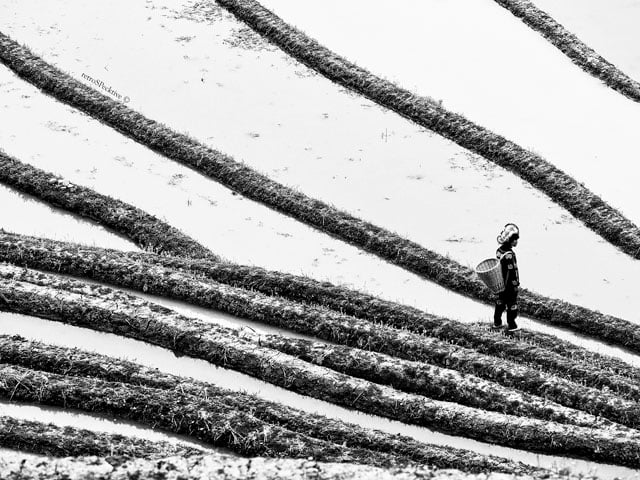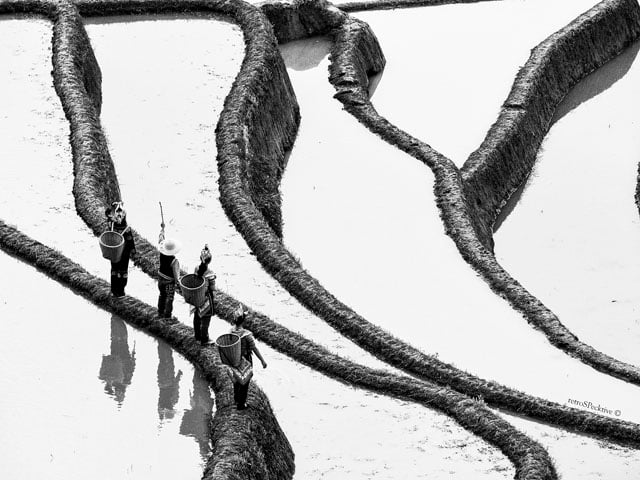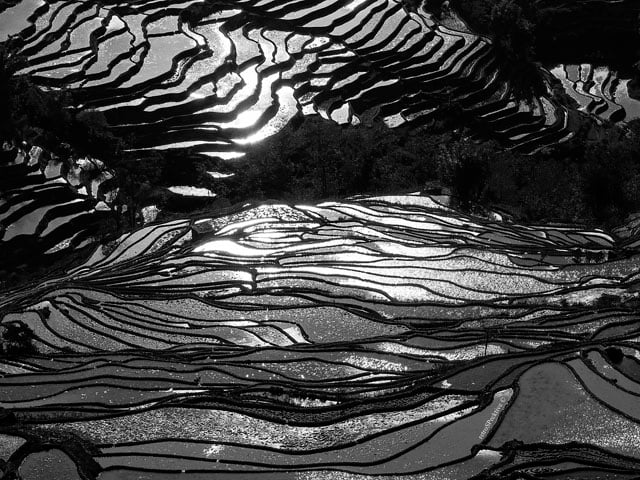 You can find more of Peck's work through his Flickr account.
---
Image credit: Photographs by Samuel Peck and used with permission