Late Editor of Pop Photo Left an Extensive Collection of Prints by 20th Century Masters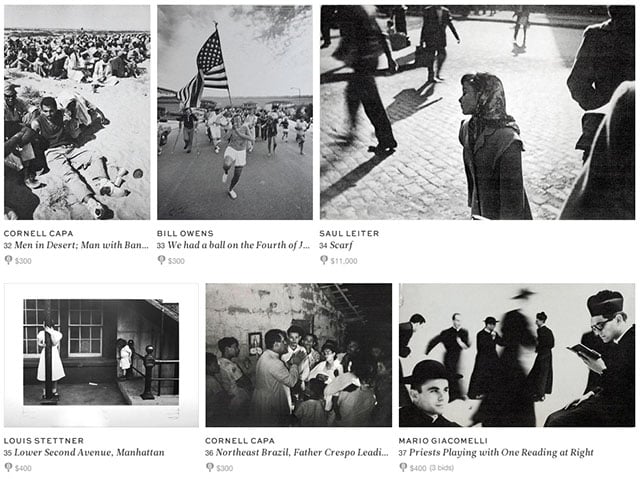 Carol Carlise was the managing editor of Popular Photography magazine for 35 years in the earlier days of the publication. When she passed away in 2011, she left behind a treasure trove of prints she had collected over the years — photos by some of the great masters of 20th century photography. Some of those works are now being auctioned online.

The collection contains over 1000 works from the 1930s through the 1970s, and was largely kept under wraps until recently, when Carlise's daughter discovered the prints in Carlise's attic. She "had a passion for discovering the undiscovered," the auction says.
There are portraits of Robert Frank and Pablo Picasso. Photographers that were found include Henri Cartier-Bresson, W. Eugene Smith, Berenice Abbott, Aaron Siskind, Mary Ellen Mark, Saul Leiter, Eva Rubenstein, and Cornell Capa.
American Photo writes that one of the Bresson photographs was sold by Christi's for over $14,000, and that a print by Abbott sold for $50,000.
The auction, held by online auction house Paddle8, will run through December 15, 2014. A portion of the proceeds will go to the non-profit organization POBA (the first ever "virtual cultural arts center").