I Discovered a Treasure Trove of Unpublished Rock and Roll Photographs
About 6 months ago, I put an ad on Craigslist trying to sell a 2×12 guitar cabinet. The next day I got a response from a nice guy named PJ who was interested and the transaction was soon under way.
While at my house to pick up the equipment, PJ noticed my Canon 7D and various other camera gear sitting on my desk. He then proceeded to tell me that he too was a photographer and that he used to take a lot of photos of bands on the East Coast in the mid 70s early 80s.

Being a musician myself and a big fan of rock and roll photography, I inquired as to what kind of bands he shot. For the next 10 minutes PJ rattled off a long list of some of the biggest rock bands of the era… The Rolling Stones, Led Zeppelin, The Who, Santana, Jeff Beck, Queen, Elton John, Bob Dylan, Eric Clapton, Peter Frampton, Bruce Springsteen, Peter Gabriel, David Bowie, and too many more to list here!
My next questions were, "Where are these photos? And what are you doing with them?" As it turned out, all of the slides and negatives were in tucked away and stored in boxes. PJ has over 3,000 slides and negatives that have been lying dormant for over 30 years.
Here's a look at just one of the binders (there are a lot more slides in boxes):
Nobody has ever seen these images, and it is our goal now to get these scanned and then share them with as many music fans and photographers as possible. There are a ton of classic rock photos out there, but I have yet to see a collection this big — and the fact that nobody has ever seen them before is amazing!
In talking to PJ, what was interesting was that during that time there was no "three song" rules in effect. Photographers, for the most part, were free to roam around and snap as many photos as they wanted to.
What was even more interesting to me was that this was in the days of film, he did not have the luxury of rapid firing with any of the modern technologies that we modern photographers take for granted. In order to capture some of the images in his collection, there was no room for error. If the exposure or any of the settings were off there was much less flexibility to fix things later in post — what you shot was what you got.
Right now we have roughly 50 of the photographs scanned and ready to go, and we will be organizing the rest in an attempt to whittle it down to the best images. I have been in contact with the Rock and Roll Hall of Fame and they have expressed interest in scanning a good portion of them.
Here are some of the photographs we've scanned so far: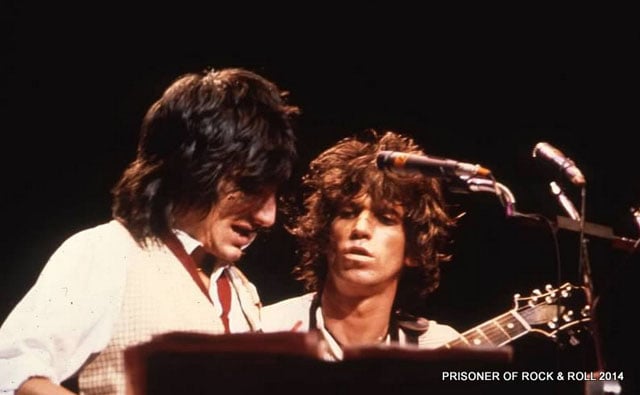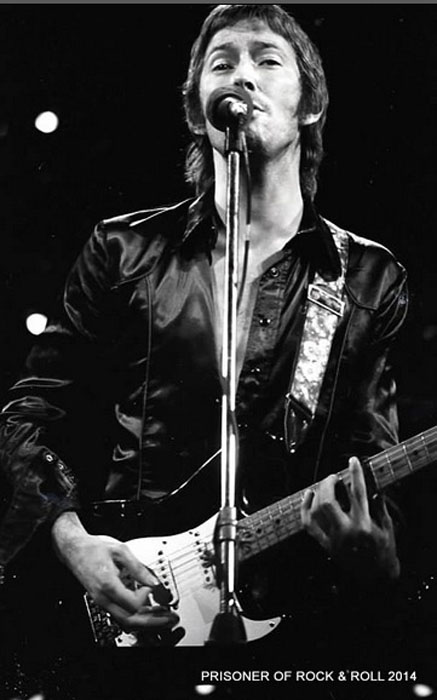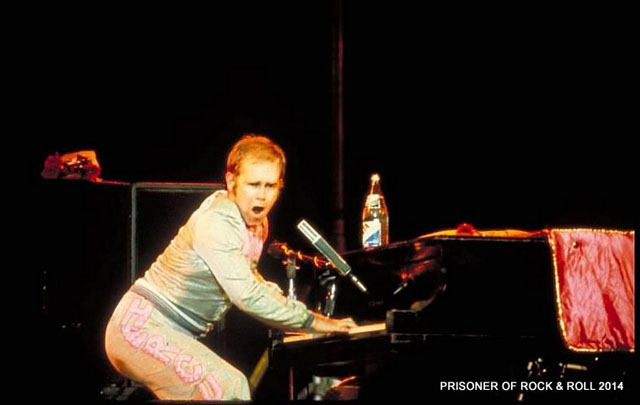 Once we have more images scanned we are planning on donating several limited edition prints to be auctioned off with proceeds going to music related charities.
If you're interested in more information have any suggestions or want to be updated on our progress you can find Prisoner of Rock and Roll on Facebook and some watermarked photographs on Flickr. Enjoy the images!
---
About the author: Douglas Canning is a videographer, musician, designer, and entrepreneur who grew up in the San Francisco Bay Area and studied film/video production at Brooks Institute and San Francisco State. He founded and ran a successful clothing company called Dirtbag Clothing, an endeavor that spanned 15 years. In 2009, he bought his first DSLR for a music related project and has been hooked ever since.
---
Image credits: Photographs by PJ Plutzer/Prisoner of Rock & Roll 2014 and used with permission