Custom SLR Launches a Smaller C-Loop Mini Strap Mount for Smaller Cameras
Custom SLR's C-Loop strap mount is a popular accessory for relocating a camera's strap ends from two corners of the camera to a single point at the tripod mount. This swiveling mount point allows the strap to stay untangled and out of your way.
Today, the San Francisco-based company is announcing a new version of the mount that's specifically geared toward smaller camera bodies. It's called the C-Loop Mini.

Functionality is unchanged from the original C-Loop, but the smaller form factor allows the aluminum C-Loop Mini to be lightweight and non-intrusive on mirrorless and compact cameras.
You'll find the same 360-degree swiveling action that allows your camera to pan smoothly and hang from your side comfortably and without tangling.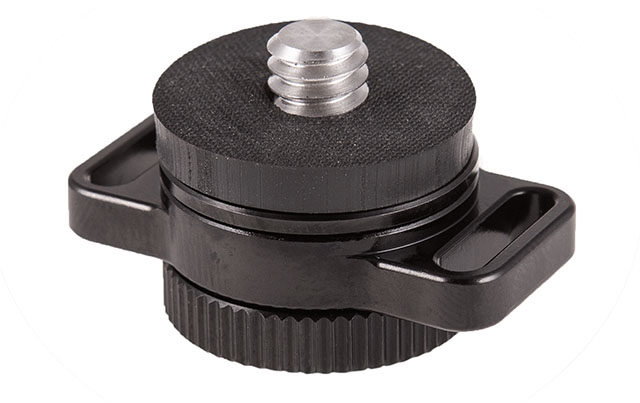 Installing the mount is as easy as screwing it into your camera's tripod mount by hand. If you need a little extra peace of mind, you can also use the coin slot to tighten the accessory even further.
The C-Loop Mini is available through the Custom SLR store for $25.