Taxi Driver Captures Black-and-White Portraits of His Most Eclectic Passengers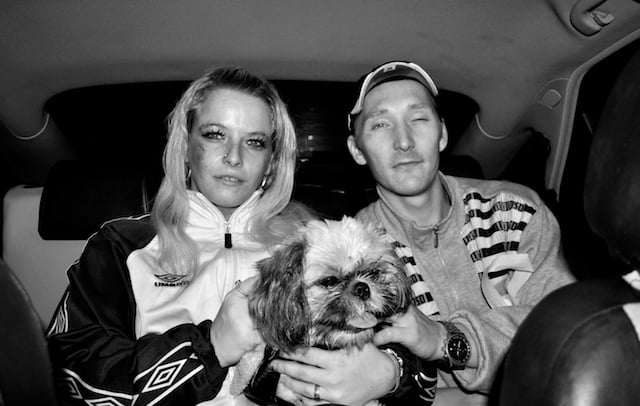 The life of a taxi driver can be a strange one… to put it mildly. South Wales native Mike Harvey found this out first hand when he decided to take up the job to help fund his desire to travel the world. From drunk pregnant women running away without paying, to illicit drug offers instead of payment, Harvey has seen the full array of eclectic personalities South Wales has to offer.
At some point, Harvey decided to pick up a DSLR and capture his short-term travel companions. And now that he's since given up the life of a taxi driver, he's decided to share a handful of the portraits he took during his time in the front seat.
It was the fascination of not knowing who would step into his taxi next that inspired Harvey to create this series. Whether acting as a pseudo-therapist to inebriated passengers who brought up the desire to commit suicide, or dealing with a first-time rider asking if they could sniff coke in the backseat, "it was a constant source of entertainment," Harvey told VICE.
Despite the crazy moments his job presented him with, or maybe because of them, Harvey tells VICE that his life as a taxi driver did, in the end, teach him some important lessons:
It just gave me a wider appreciation of the way people live — the things they think about, the interests they have, the worries they have. The conclusion I came to is that everybody is essentially the same — they all have their worries and hang-ups, no matter who they are.
To see the series in its entirety, head over to Harvey's website here. You can also purchase prints from the series to help fund Harvey's future travels around the world, and if you're in the area, his 'Taxi' exhibition is currently on display in Wales at the Monkey Cafe & Bar, 13 Castle Street, Swansea.
---
Image credits: Photographs by Mike Harvey and used with permission