Remotely Control the Direction and Angle of Your Off-Camera Speedlights with the Panlight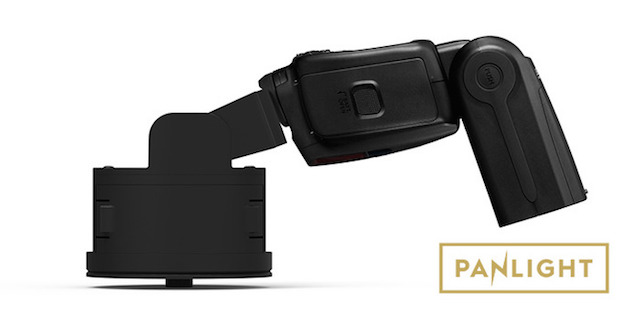 There are times when having an extra hand while on a shoot would be a huge help, especially when you're dealing with multiple lights that are mounted high up in a stand. Thankfully, a clever contraption is in the works that will rid you of these troubles, making it easier than ever to adjust your speedlights' positioning on-the-fly whether or not you have an assistant nearby.
It's called the Panlight and it's essentially a remote-controlled pan and tilt head designed to be used specifically with speedlights and third party triggering systems.
Rather than having to walk over to your light stand, lower it, make a change, raise the stand and repeat over and over again until you get it just right, Panlight lets you use a small remote to adjust your speed light with minimal fuss.

The Panlight mounting platform, which connects to any standard 3.8-inch lightstand, is capable of supporting upwards of 2.2lbs, rotating 360º and tilting just shy of 180º. Additionally, the 100-foot remote range ensures that you're set regardless of how large of a studio you're in.
And although it goes against its namesake, the creators also note that the 2.2lb weight limit allows you to use this as a fairly inexpensive pan/tilt head for small, mirrorless cameras and GoPros.
The Kickstarter campaign to make these a reality has already raised roughly 90% of its $36k goal, so with 28 days still to go, it's very likely Panlight will become a reality. As for the pricing of the devices, you can buy them individually or in a pack of two for $150 and $280, respectively.
To find out more or secure yourself a Panlight, head on over to the Kickstarter campaign by clicking here.