Melting Away: A Decade of Arctic and Antarctic Photography by Camille Seaman
More than a decade ago, photographer Camille Seaman visited Alaska, Svalbard and Antarctica, and thus began a love affair with the polar regions that spanned 10 years and tens of thousands of photographs.
Now, the best of her images of icebergs, animals, and Arctic and Antarctic landscapes are being compiled into the photo book Melting Away, poised to be released just as the debate over climate change and its impact reaches a fever pitch.
Seaman will tell you that climate change was not on her mind when she first began photographing icebergs and their ilk. She was simply photographing family.
"I approached them as my relatives, literally, and not in some poetic way," she told Wired in a recent interview. "I saw them as part of my lineage, as part of my existence."
Her Native American heritage has imbued Seaman with a deep appreciation for and connection with nature, and the nature she felt most connected with from 2001 to 2011 happen to be some of the coldest and most desolate on Earth.
Her photography from the polar regions took off after being published in National Geographic, and she wound up spending 5 summers and 5 winters in the Arctic and Antarctic, respectively, alternating between tourist and research vessels and taking photographs that are still being published in magazines today.
Here is a collection of some of Seaman's best work, which she was kind enough to share with us: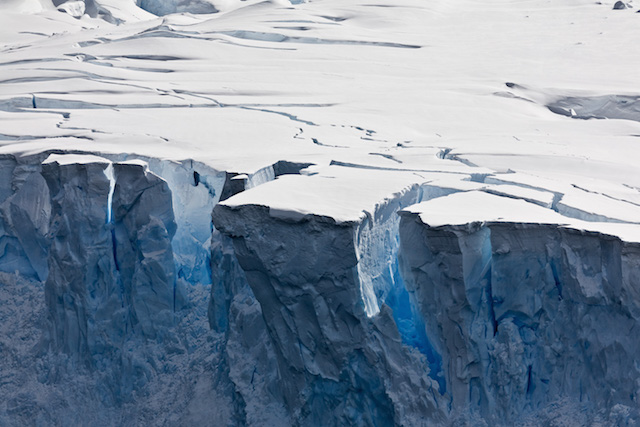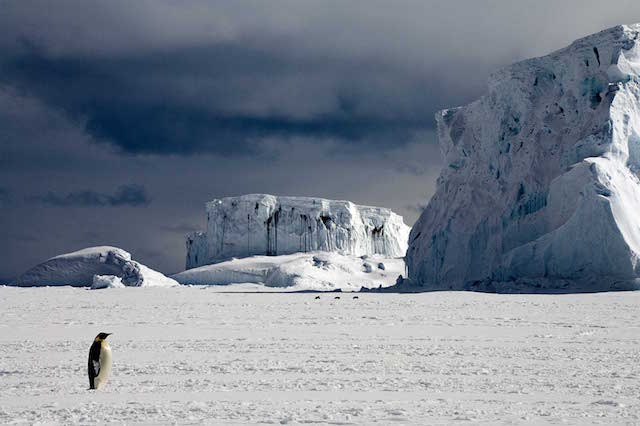 Ultimately, Seaman stopped traveling to and taking pictures of the Arctic and Antarctic in 2011. She tells Wired that, "no picture I could take would make enough of a difference." And so, after 10 years, she decided that the impact her photos were making wasn't worth the fossil fuels she was burning to reach her subjects.
But as climate change continues to become a more and more pressing issue, we don't expect you'll stop seeing her photographs any time soon.
To see more from Seaman, be sure to visit her website or follow her on Facebook and Twitter. And if you'd like to secure yourself a copy of Melting Away, it's available for pre-order on Amazon for $37.50 — almost $20 cheaper than you'll get it once it ships on December 2nd.
(via Wired)
---
Image credits: Photographs by Camille Seaman and used with permission