'Self-Portraits with Men' Series Explores the 'What-Ifs' of Life with Different Partners
Have you ever wondered what you life would be like if you ended up with one of your exes? Or just a random person on the street, somebody whose trajectory in life would have changed your own drastically?
Czech photographer Dita Pepe has, but she took it an step further than most of us when she turned these spousal what-ifs into a series of portraits that take an interesting look at "what might have been" had her family life taken a different direction.
Pepe started the series by posing with friends and acquaintances, men and their children that she actually knew. As the series progressed, however, she eventually started reaching out to strangers, questioning in thought, execution and photographs what her life would be like had they been her partner.
As a whole, the series depicts a number of archetypes present across the globe; but individually, Pepe blends in with each of the families, completely immersing herself into the question at hand.
Whether the resulting images are taken at face-value or explored more thoroughly, the series will probably have you asking similar questions of your own life. What if you had ended up with this or that person? What would your family look like? Pepe knows, and in Self-Portraits with Men, she'd like to introduce you to her 'families':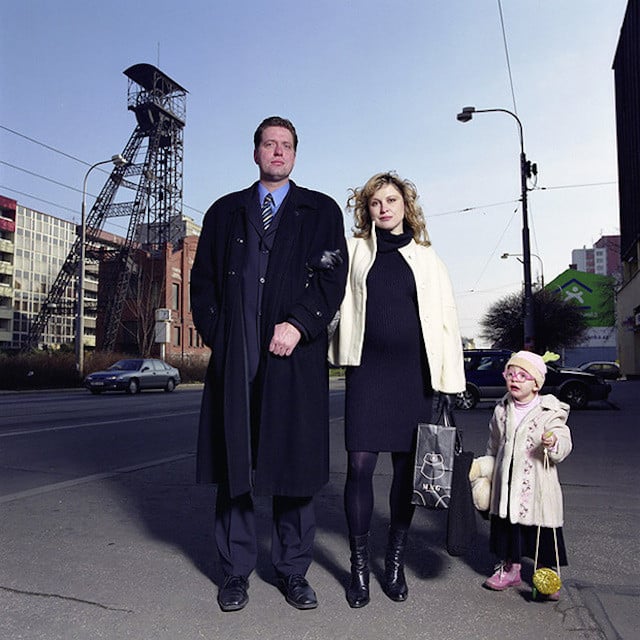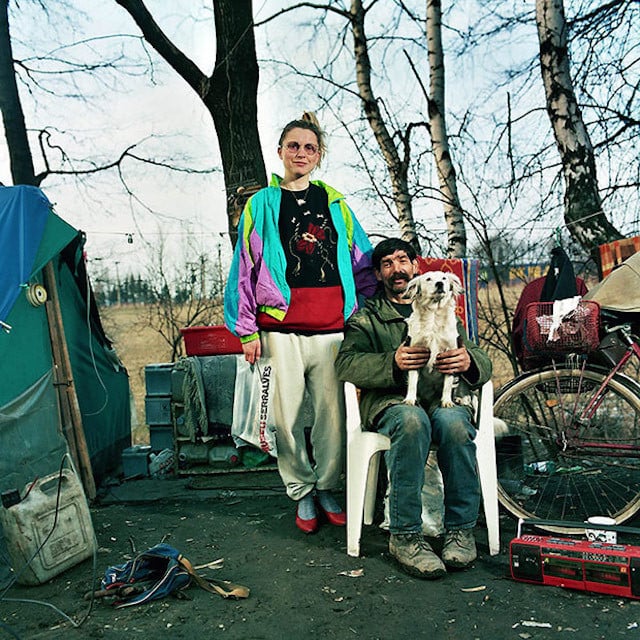 To see more of Pepe's work, head over to hear website by clicking here.
(via Feature Shoot)
---
Image credits: Photographs by Dita Pepe and used with permission