Slow Mo Video of People Getting Tased with 300K Volts While Having Their Portrait Taken
The goal of almost any portrait is to ensure that the subject being photographed looks their absolute best. That is NOT the case with the newest video and portraits series by Patrick Hall.
Hall instead chose to shock his (willing) subjects with 300,000 volts of electricity and capture the literally and hilariously shocking results in stills and slow motion video.
The project actually features two levels intrigue, because Hall didn't just gather up a number of subjects who were willingly to be shocked by just anybody — every subject was tased by a close friends or significant other.
And as the 300,000 volt stun gun did its thing, Hall captured the victims' portraits while recording both sides of the interaction in slow motion:
Each person was tazed by their friend or significant other, which created an interesting dynamic in itself. The emotions on both sides of the taser were extremely entertaining to watch. The person getting tazed was almost always nervous and jittery with either a sense of fear or anxiety. The participants doing the tazing had a different demeanor altogether. Most of them were excited to cause pain to their friend and only showed remorse immediately after executing the shock.
The above video details the subject being teased, but the extended version of the video below actually captures both sides: both the tasee and the gleeful-then-remorseful taser.
In addition to the videos, Hall also captured stills of the tasing in action, freezing moments of extreme discomfort that make it seem like even those getting tased were having a surprising amount of fun: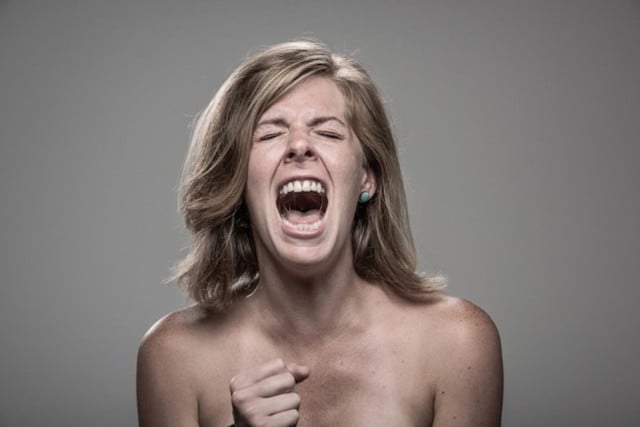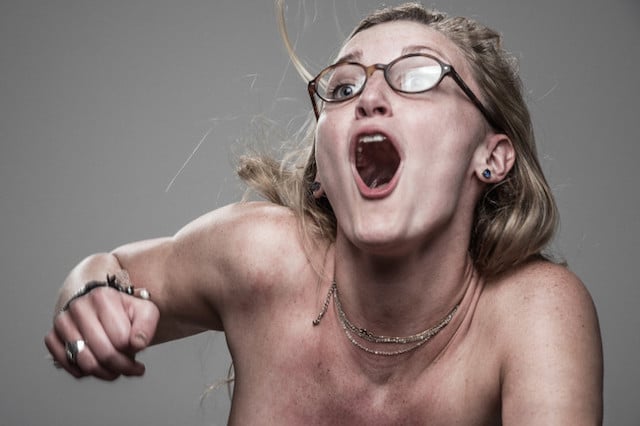 To keep up with Hall's work or see more of the images from the Taser series, head over to his website or give him a follow on Twitter and Facebook.
(via Fstoppers)
---
Image credits: Photographs by Patrick Hall and used with permission