GoPro Debuts Its First Dedicated Dog Mount
GoPro has just launched its first ever dedicated dog mount. Called the 'Fetch' mount, this unique harness system allows you to officially and easily attach up to two GoPros to your pooch and capture the playtime shenanigans from their point of view.
The padded harness allows you to mount a GoPro camera on either your puppy's stomach or back, and is designed to be a one-fits-all solution that will fit any dog between 15–200 lbs… which should about cover everybody.
And if your pooch is a bit of a wild one, no need to fret that your cameras might go missing: GoPro has included tethers to the camera mounts to make sure they don't get lost even if they get shaken off.
Here are some sample photos showing what you can capture using the mount: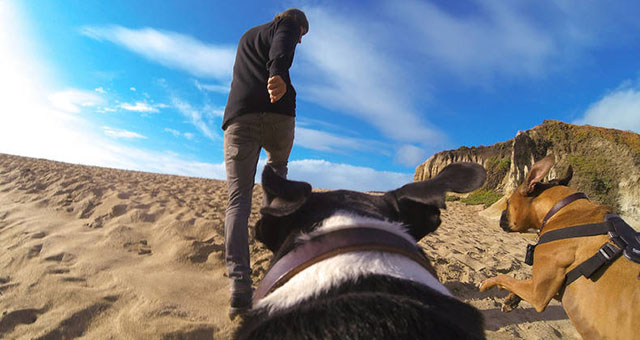 Of course, being an official piece of GoPro gear, the harness doesn't come cheap. At $60, it's quite the investment for something you might only use here and there, but if you're one of those people who takes their dog with them on daring adventures, it'll be a no brainer.
So head on over to the GoPro store to find out more, or secure a harness of your own for your husky Dakota… or your pitbull Diesel… or your beagle Shiloh.
(via Gizmodo)