Photographer Surprises Sick Fan for His Birthday, Shows Up in a Box on His Doorstep
Photographer Benjamin Von Wong recently took some time out of his incredibly busy schedule to warm our hearts and give a talented, chronically ill fan of his the birthday surprise of his life.
Tyler Grace is a talented young photographer from Australia who reached out to Von Wong about a year ago to share the impact that Ben's work had had on his life.
He asked for nothing, he simply wanted to thank Von Wong for inspiring him to grab life by the camera and start taking pictures. Photography had changed his life, and Von Wong had led him to photography:
Skip forward to this February and the weeks leading up to Tyler's 21st birthday, when Von Wong received a message from Tyler's sister Bianca saying that nothing would mean more to Tyler than to meet Ben. Flying him in was outside the family's means, but could Ben take the time to make a 2 minute personalized video?
Well, as he explains on his blog, Ben went WAY beyond that:
At the time, I happened to be touring in Singapore and I thought to myself: When am I ever going to be this close to Australia again? Why just make a video when it was within my power to make an impossible dream come true? I rescheduled my return flights, bought a ticket for myself to small town Albury, Australia and had Bianca prepare a box with a bow that I could fit in.
His reaction, caught on camera in the video below, is absolutely priceless:
Thus began what has to have been the best week of Tyler's life:
I didn't want to just show up at his house and grab a coffee with him, I wanted to do something memorable for him and together we began to discuss what Tyler was physically able to do and what he might enjoy doing; A photoshoot at a lake depicting his struggles in life and relationship with his sister, a canoe trip (he hadn't been on a canoe since he was 8!), a rodeo (never been to one, and he's Australian!), the Von Wong conference (where he would be invited to share his story) and last but not least the chance to be on the set of an actual "Epic Von Wong photoshoot" in an abandoned brickworks with models, hair and makeup where he would be invited to take shots of his own.
All of this and more he was able to put together at a moment's notice. They even made it into the local paper: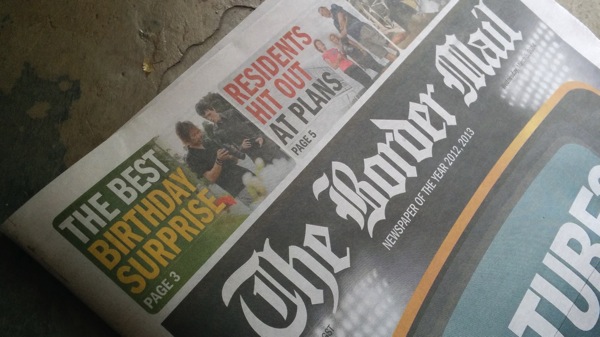 It's a few months later now, but Ben only just shared this beautiful story on his blog a few days ago. And alongside the story, he shared some thoughts on the meaning behind it all. On why he's willing to take on spur-of-the-moment, pro-bono projects like this in the hopes that he might change a single life for the better:
I think it is projects like these that truly give meaning to what we do as creatives. What use is all the fame and popularity that is accumulated over a lifetime if it can't be put to use and change the world for the better? The projects for a terminal lady last September, my Eliza fundraising video that raised over a million dollars, and now this one are some of my proudest accomplishments.

This photo of Tyler and his sister struggling through the mud towards a better and brighter future is something I think all of us can relate to in some way, shape or form. We all go through hardship, pain and suffering at some point in our life and if there is some way we can reach out and help at little or no cost… should we not try?
To read the full story, head over to Von Wong's blog post by clicking here. And be sure to pay Tyler's website and Facebook page a visit as well! He's making a name for himself around town, and it's easy to see why.
---
Image credits: Photographs by Benjamin Von Wong and used with permission