Free iOS App Makes For Considerate Smartphone Photography at Concerts
A new camera app for iOS is looking to minimize distractions for concertgoers across the globe. It's called Kimd and its unique set of features ensure that when you or others are snapping up that perfect Instagram moment, you won't be taking away the quality of the concert for others.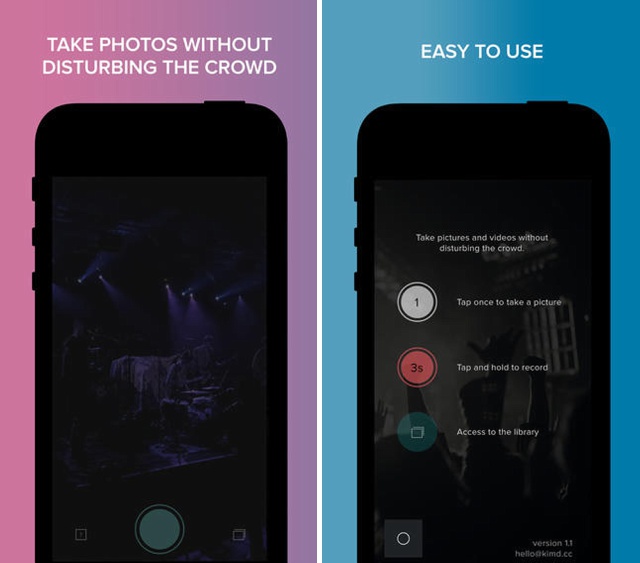 Specifically, Kimd features a special low-brightness setting, disables the flash and allows for easy one-tap capture so you don't need to worry with looking for the right buttons on the screen. All of these features together, combined with the gestural UI means that both you and those behind you are far less distracted when you're trying to snap up a photo (or ten) of your favorite artist.
Kimd is available for free in the iOS App Store, so be sure to go give it a download.
(via TrendHunter)