Forget Clouds: Man Photographs Cheetos That Look Like Things
Have you ever looked up and noticed that a particular cloud looks like a face, a dog, a ship, or some other object? It's a psychological phenomenon known as pareidolia, where the human brain takes randomness and tries to turn it into something significant and known.
Andy Huot's project Cheese Curl Art revolves around pareidolia, but instead of spotting things in clouds, Huot photographs Cheetos. Recognize the Cheeto above? The photographer captioned it, "Sasquatch."

Over the past year, Huot has been regularly finding Cheetos that look like various things. When he spots one, he photographs it and then uploads it to Instagram with a caption of what he's seeing. Over 30,000 have begun following the account in order to receive a regular dose of clever and humorous Cheeto pareidolia:
Here are some of the most popular photographs shared by Huot so far — see if you can guess Huot's interpretation of each one before looking at his caption: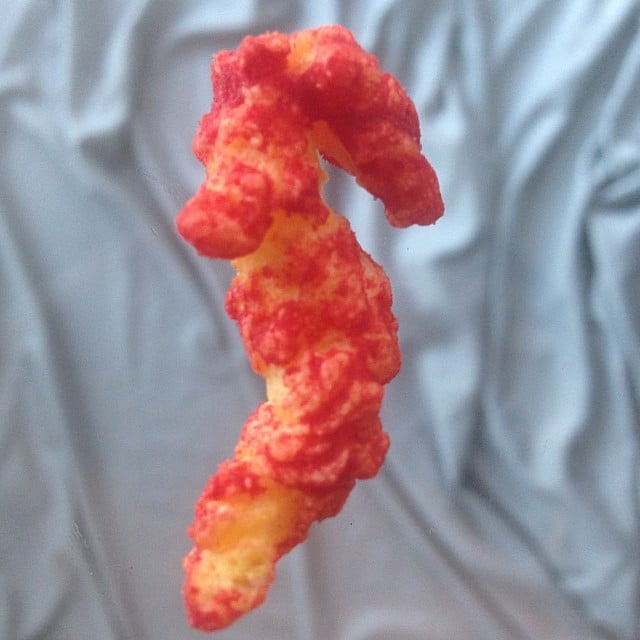 You can find more of these images over on the Instagram account @cheesecurlsofinstagram.
---
Image credits: Photographs by Andy Huot and used with permission