Talented Doodler Gets Creative with Mirror Selfies in This Awesome Little Photo Series
We usually don't condone mirror selfies, but for Norwegian doodler Mirrorsme, we'll make an exception. Using various mirrors as canvases for her work, the woman behind the pseudonym paints herself into a number of humorous and immersive situations. From Batman and Joker to Super Mario Bros., Mirrorsme has covered quite the variety of situations in her doodle adventures.
Mirrorsme was kind enough to let us share some of her work with you, so below is a curated selection of just a few of the scenes the daring doodler has drawn: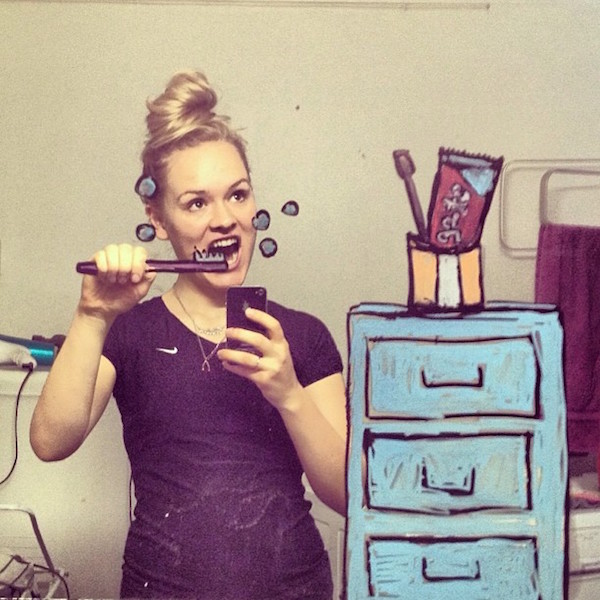 If you'd like to keep up with Mirrorsme as she continues to draw herself into different shenanigans in her bathroom mirror, be sure to give the artist a follow on Instagram.
(via Laughing Squid)
---
Image credits: Photographs by Mirrorsme and used with permission.