How to Take Full Advantage of Lightroom's Develop Module, a Thorough Walkthrough
Behind every great photograph is a well-crafted creative workflow, and if you haven't honed yours yet, then this seminar by photographer Robert Rodriguez Jr. will help you nail it down. In a little over an hour, he details the four steps he uses in Lightroom's Develop module to go from RAW file to final, edited image.
After briefly introducing the steps of the workflow, Rodriguez dives into a number of before-and-after images. In the ten minute segment he breaks down each image, pointing out along the way how each step within the workflow helps to shape the final product.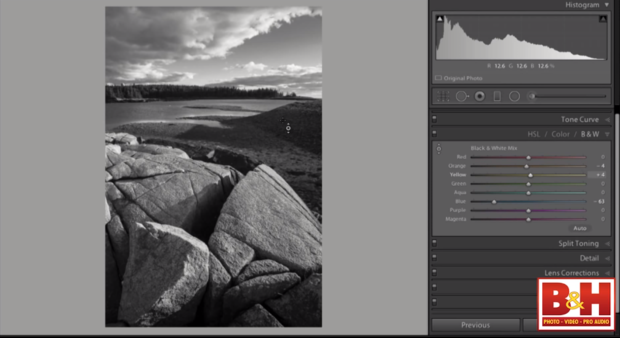 At about the fourteen minute mark, Rodriguez dives into Lightroom and shows you how he gets the results he wants using nothing more than the standard Develop module. Using approximately thirty minutes for each image he edits, Rodriguez thoroughly explains every minute detail of the process along the way. In this way, he not only gives the reasoning for making each edit, but also offers great tips for each individual tool he uses to make adjustments.
It's a bit of a long watch, coming in at 75-minutes, but it doesn't get much more thorough than this. And even if you don't necessarily agree with some of the methodology behind his workflow or creative choices, you can't argue with a great deal of the knowledge he's spitting out. Being it's Sunday, save this for the evening and give it a watch before you dive into another work week.
(via Reddit)