10 Best Cities for Working Photographers in the US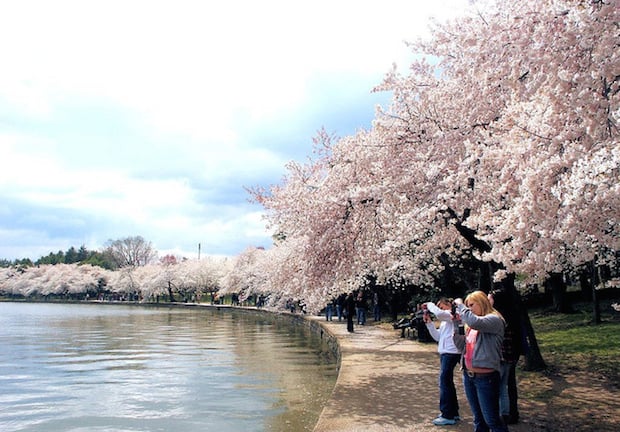 You carry a camera everywhere because you just never know when something or someone worthy of having its picture taken will appear. You also work plenty of weddings and events, or you may be a photo journalist for a newspaper. You are a photographer, and are always on the lookout for beauty. But what makes a city good for a working photographer? While it's important that there are plenty things to photograph, these statistics are equally relevant as well.
Here's How We Ranked Them
We started with a list of the 100 most populous cities in the U.S. and ranked them from one to 100 in each of the following categories:
Cost of Living — As a photographer, you may not have a lot of disposable income, so it's good to know which cities are affordable. We sourced Area Vibes for this information.
Annual Salary — To compare with cost of living, we took the average salary of photographers from each of these cities and applied it here because higher paying jobs mean an opportunity for better living. Data from the Bureau of Labor Statistics website.
Photographer Job Openings — In order to secure some of that disposable income, a photographer needs a job. This only included full time jobs, and not freelance work or anything related. Numbers from Indeed.com.
Working Photographers — Your ability to network is increased the more photographers there are. This metric was also used to gauge relative demand for photographers. The Bureau of Labor Statistics website was used here as well.
After establishing a ranking for each of those categories, we assigned a score to each city for those categories as well. Once those were added up, we divided the sum into an average; the lower that average was the better.
1. Jersey City, NJ
The Katyn Memorial, which was erected in 1991 as an homage to the victims of the Katyn Massacre in 1940, overlooks New York City's downtown area, which resides just across the Hudson River. A plaque was added to commemorate the victims of the September 11th attacks as well. Jersey City vaulted itself to number one on our list by ranking second or better in the amount of full time photographer job openings, and the working photographers categories. This shows that even though many jobs are taken, there are still plenty more to be had.
2. Saint Paul, MN
Nestled along the banks of the Mississippi, Saint Paul is the first of the Twin Cities to appear on this list. The mighty River and the park nearby provide excellent views of the skyline, and many photography opportunities. The city ranked in the top 20 in three categories, including fifth in annual salary. Of the cities that made the top ten, they were fourth best in cost of living, making the city affordable as well.
3. Houston, TX
You might think in the oil rich state of Texas wouldn't provide a good environment for a working photographer. But Houston proved to be an exception by being consistent in all categories. While they didn't crack the top 15, they also ranked no worse than 43rd, something no other city was able to do. And the above photo of Hermann Park is an example of the plethora of artistic picture opportunities the city has.
4. New York, NY
In a city that is brightest at night, along with an eclectic mix of neighborhoods each with their own personality and so much happening in America's biggest city, it makes sense that New York would appear on this list. Perhaps no park on the planet provides more opportunities for wedding, sports, event or nature photography than Central Park. Strawberry Fields is no exception. The city ranked in the top five in three categories, and if not for its cost of living rank could very well have been number one on this list.
5. Los Angeles, CA
Despite the stereotypical jokes about smog, Los Angeles turned out to be a very friendly city for photographers. They were sixth or better in three categories, but also befallen by the cost of living category. However, ranking second in annual salary helped to even that out. Kenneth Hahn State Park provides a stunning backdrop of the skyline and the mountains beyond.
6. Minneapolis, MN
Highlighting the natural, or man-made, beauty of each of these cities has been a way for us to show that in order to be a successful photographer, it's not all about the numbers. Minneapolis embodies that philosophy. The second of the Twins to make this list appears because it ranked sixth in annual salary, as well as 13th in the amount of full-time job openings for photographers it has.
7. Cincinnati, OH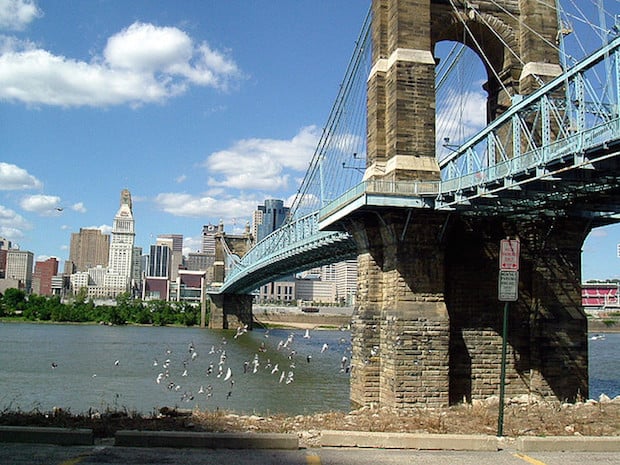 With the stadiums for their football and baseball teams residing downtown, and being located along the banks of the Ohio River, Cincinnati gives photographers of all trades the opportunity to use their skills. The John A. Roebling Suspension Bridge, which separates Cincy and Covington, is a staple of the city. Beyond that, they ranked ninth in annual salary while having a low cost of living, ranking 26th in that category.
8. San Francisco, CA
From sports to art, nightlife to history and everything in between, San Francisco is a melting pot of opportunity for photographers. From the outside looking in (or the inside looking out, depending on your view) Alcatraz Island combines much of what makes the city great. Despite ranking last in cost of living, they ranked third in annual salary, and fourth in job openings.
9. Washington, DC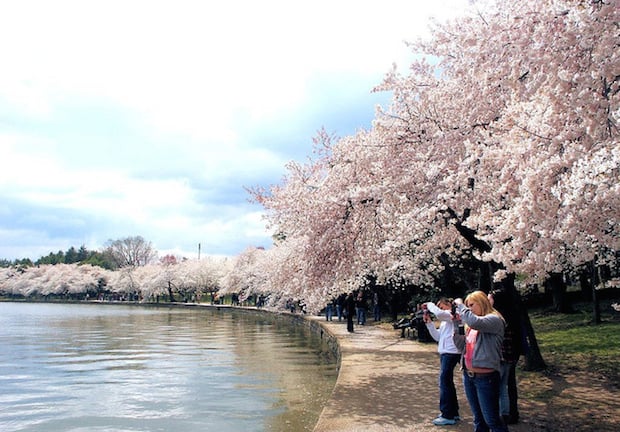 The US Capital has more to offer than politics. Washington, DC is also a fantastic city to live and work as a photographer. It ranked seventh in the annual salary category, and if you are looking to move there, it ranked seventh in the job openings category as well. And with the blooming cherry blossoms at the Tidal Basin, it's easy to see why people line the bank to snap their own photo.
10. Dallas, TX
Rounding out the top ten, Dallas is also the second Texas city to appear on the list. They snuck into the top ten by ranking eighth in working photographers, and 24th in full-time job openings. The Arts District allows the city to be captured in a calming way, outside of the hustle of downtown. Combined with a low cost of living, this city was able to show that they are a good home for photogs.
Looking Beyond the Numbers
Having jobs available is great, as well as the potential to make a good wage, but something that also stood out about each of these cities is their aesthetic prowess. They proved themselves in the numbers, and the reason for that could be that there is so much natural beauty about each city's landscape that draws many photographers in. Whether it be the concrete jungle of NYC or the vast amount of green and water of the Twin Cities, the top ten revealed that in order to be a great city for a photographer, it must also be photogenic.
---
About the author: Christian Neeser is the director of SEO at MyLife.com. This article was republished with kind permission from MyLife. The original can be found here.