Powerful Photos Illustrate the Real Damage Done by Verbal Abuse
Author note: The images in this post contain graphic language.
---
Most photographs, they say, are worth a thousand words, but these portraits by photographer Rich Johnson each tell the tale of only one word. It's a word that, in the worst kind of way, can be more powerful than a thousand others.
Called Weapon of Choice — to represent the abuser's choice to use these words to harm — this project was a collaboration between photographer Johnson, make-up artists and victims of both verbal and physical abuse.
The images imply the verbal abuse is inextricably tied to physical abuse, because that is what Johnson found to be the case with many of his subjects.
"While listening to the stories from participants who had suffered abuse, we discovered how closely physical abuse followed verbal abuse," he writes. "Where we found evidence of one, we found evidence of the other. When the abuser chose to inflict harm, verbal abuse was just one of the weapons in the arsenal."
The portraits truly do speak for themselves in a way most photographs don't, but we'll leave it to Johnson to explain this series a bit before diving into the powerful visuals:
We presented each participant in the Weapon of Choice Project with a list of hurtful words, and we asked them to choose a word that had significance to them (some volunteered words we didn't [have on our list]).

At first, they were just words on list. But as each participant chose a word — the word that would be painted on their body and captured in a photograph — the words took on much more significance.
To say these images are hard-hitting wouldn't be doing them justice. While some might be considered mild, there are a few of them which go to the extreme, and each can cause real damage when it's used as a weapon.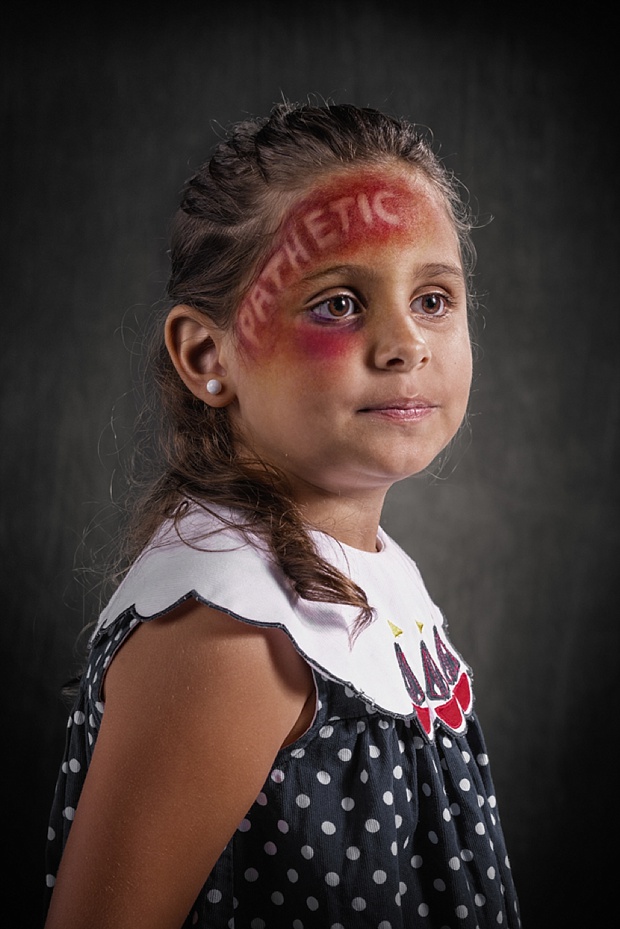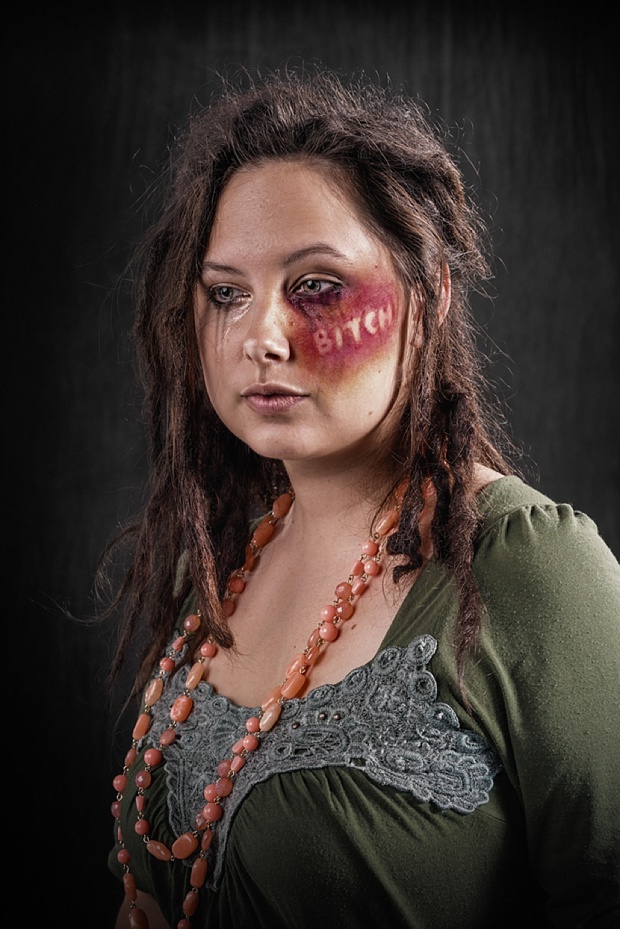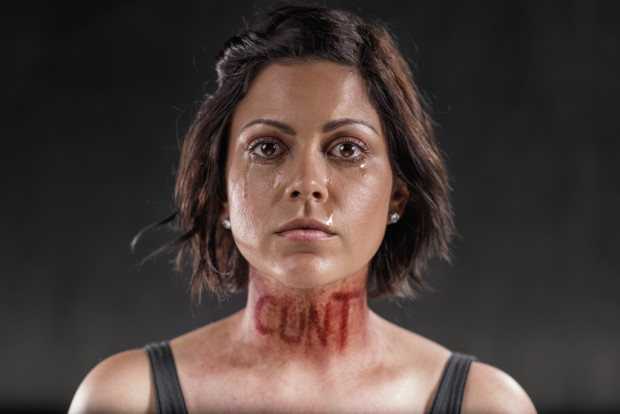 When we asked him if there was any message he would like to get across to our readers about this series, his answer surprised us. It was about how, in this case, letting go of some of the control photographers (and particularly portraitists) often hold so dear helped create much more honest images.
I think the one thing I would love to get across to other photographers and creatives is that this series was intended to be about the subject and not about me. I think as photographers we tend to try and control everything, and I took a back seat approach and let the subject make the face they wanted, sit how they wanted. These are their wounds, and the imperfections in this series are by design and some of my favorite details.
To see more of Johnson's work, head over to his website or give him a follow on Twitter, Facebook and 500px.
---
Image credits: Photographs by Rich Johnson used with permission