The Selfie Infiltrates the Guinness Book of World Records with Most Selfies in an Hour
It managed to make its way into the Oxford English Dictionary last November, gaining the honor of being 2013's "word of the year," but there's one book the 'selfie' has remained absent from… until now.
With the help of two Indiana natives, Mark E. Miller and Ethan Hethcote, selfies have now infiltrated the Guinness Book of World Records as well, with Miller and Hethcote setting the record for "most selfies taken in an hour" at a whopping 355.
It wasn't as simple as you may think. As Guinness' records adjudicator Kimberly Partrick told Miami's New Times, "the way this works is it's not just one person taking photos of themselves, but they have to have a different person in each photo that they take. The challenge is about getting engagement from the crowd wherever you are."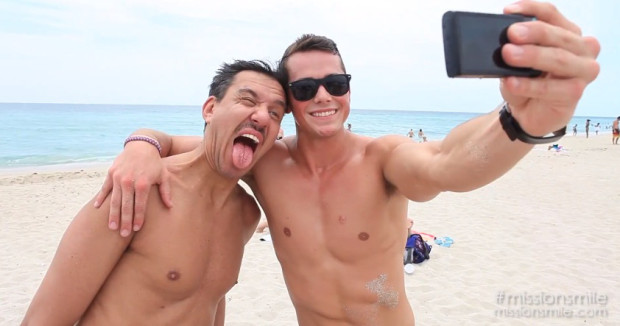 Crowd participation in mind, Miami, Florida — and more specifically South Beach — was the perfect location for finding plenty of willing participants. As the above video goes to show, there were plenty of smiles going on, which was exactly the goal.
Put together by #MissionSmile, "A Movement To Make The Nation Smile," this was just as much an attempt at viral marketing as it was at getting a world record. There's currently no word on who the brand is behind the #MissionSmile campaign, but we'll find out soon enough, in June, when even more big news about this campaign is going to be announced on its site.
(via Fast Company)