Iconic Magnum Photogs Harvey & McCurry Set Out to Create the Ultimate Camera Bags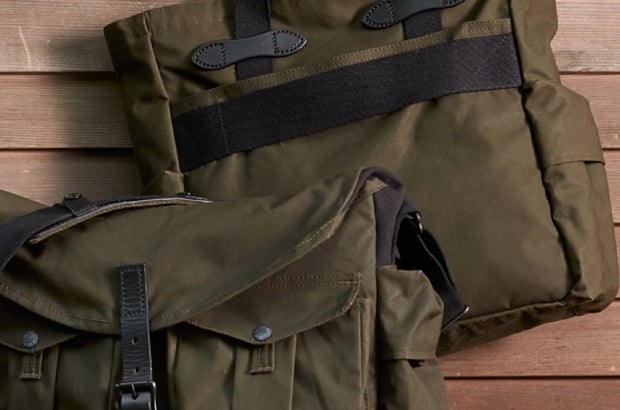 Outdoor-apparel company Filson has teamed up with two of the most notable Magnum photographers, Steve McCurry and David Alan Harvey, to create the ultimate set of camera bags. From simple totes to full-fledged backpacks, the line-up is impressive across the board.
The goal for Filson and the photographers was to create a bag that McCurry and Harvey would actually want to use, not just something they'd slap their names on. They want these to be field-tested and approved by these photogs' decades worth of knowledge and insight into what is really needed in a camera bag.
McCurry had a specific goal in mind when creating his camera backpack in collaboration with Filson. First, strip the backpack down to its simplest form; then, rather than adding accessories, add only the necessities. Speaking with TIME LightBox, McCurry said:
Functionality is more important than style. Organization is so important, especially in photography. You really can't underestimate it. You need a system that's second nature, like a reflex, so you're thinking about the picture or the situation and not the equipment. You want your full concentration on the work, not fumbling around for things. That would be counterproductive.
Harvey also had a specific goal in mind with his model. As a self-professed minimalist, portability and durability were two of the most important features — not only for the sake of the bag itself, but also for any photographer's workflow in general.
"I'm a one-camera, one-lens kind of guy, I always have been, so I really took this down to the bare bones. There's hardly anything to it, in one sense," Harvey told TIME. "Photographers tend to think they need a lot more stuff in their bags then they actually do. They're imagining pockets and padding and all that. I didn't want any bells and whistles on this, because every extra zipper you add, adds more weight."
These bags quite honestly look like something you'd see out at a military base or an Army surplus store. And as much as that may be a fashion-statement to some, to McCurry and Harvey, the decision to use the materials and colors they did was out of necessity. They wanted bags that lasted and they wanted bags that were unassuming, as to not draw any unnecessary attention. As McCurry told TIME, "I'm not trying to make a fashion statement."
Launching tomorrow, May 1st, the bags cost between $245 and $425 a piece depending on which you choose. They're not cheap by any means, but when you consider the fact that these bags are made to go through hell and back, the price might not seem so daunting.
Not only that, but they are, essentially, decades in the making, with McCurry and Harvey spilling out every bit of insight they have into making a specific camera bag.
As we said above, these famed photographers aren't just slapping their names on a line of bags they'll never touch. They're using them in the field. That fact, more so than any specs or materials or info we could tell you about these bags, makes getting your hands on one a smart decision.